Find more fashion scoops & breaking fashion news from around the world.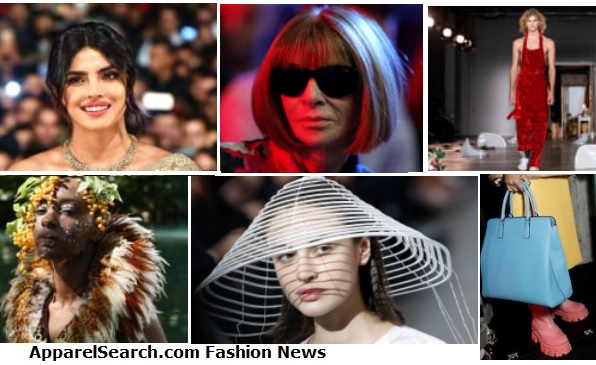 If you wish to promote your fashion brand, we are always happy to assist. Unlike many traditional news agencies, no advertising is required. If you have news that is relevant to fashion or textiles, we are happy to help you promote your business. At the bottom of this page, we have a "contact us" link. From there you can find our e-mail address to submit your news.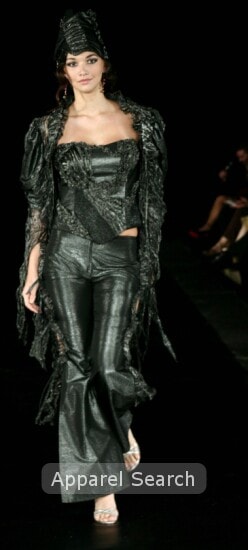 When you are searching for news about the fashion industry or fashion news in general, the Apparel Search website is typically the best place to begin your research.
With that said, we certainly do not claim to be the only source of style or clothing relevant news. In an effort to please our style savvy fans, we present the below numerous resources for your enjoyment. Some of these fashionable services are created by our company and some are from other media companies.
Learn more about fashion news.
Style & Fashion Industry News by Category
:
Fashion Designer News
Celebrity Fashion News
Fashion Trend News
Jewelry News
Organic Fashion News
Daily Fashion News
Wholesale Fashion News
When looking for articles, op-eds, or press releases, your first stop should be the news section here on Apparel Search. If you must have more to satisfy your craving, you can get your fill of style from below the following:
From fashion week coverage and the best dressed stars on the red carpet, to what's chic on the streets and trends to watch out for this season. You can find it all from various media sites, magazines, newspapers, and blog posts. Don't forget to also check social media for reviews and trend spotting.
Tools For Writers and Fashion PR
If you work in the fashion industry, please join us for discussion about fashion trends and the industry in general at the Fashion Industry Network.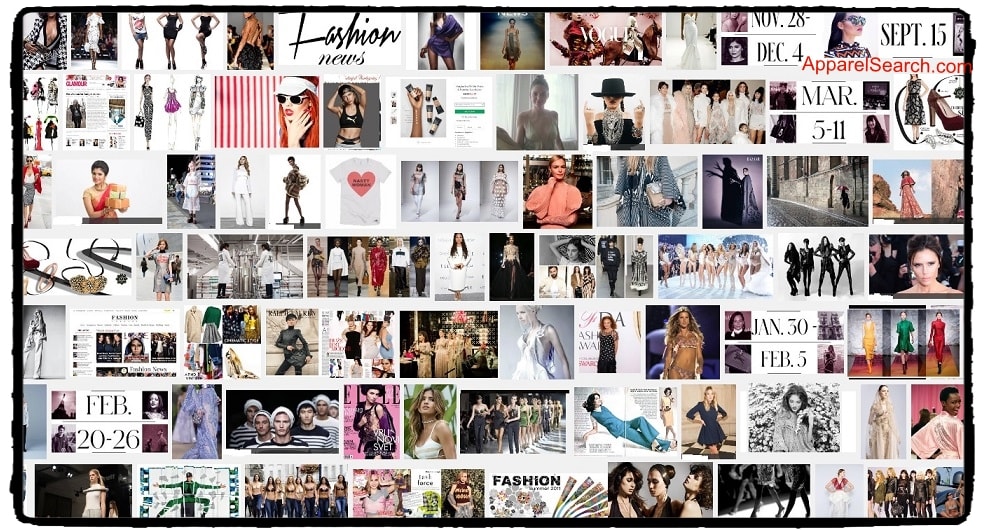 Read about the Apparel Search Company In The News.

Apparel Search: Your Comprehensive Hub for Fashion and Textile Industry Insights
Understanding the Fashion and Textile Industries
Fashion Industry:
The fashion industry encompasses the design, production, marketing, and distribution of clothing, accessories, footwear, and beauty products. It's a dynamic and multifaceted sector driven by trends, culture, consumer preferences, and creativity. Fashion involves a wide range of players, including designers, manufacturers, retailers, marketers, and consumers. It's influenced by social, cultural, economic, and environmental factors, making it a continuously evolving landscape.
Textile Industry:
The textile industry, on the other hand, is a fundamental component of the fashion industry. It focuses on the production of fibers, fabrics, and materials used in clothing and other related products. Textile manufacturing involves processes such as spinning, weaving, knitting, dyeing, printing, and finishing. The textile sector provides the essential foundation for the creation of fashionable garments and accessories, making it an integral part of the fashion supply chain.
The Importance of a Reliable Fashion and Textile News Resource
Having a reliable and comprehensive resource for fashion and textile industry news is paramount for various reasons:
Stay Informed: Trends and technologies in fashion and textiles evolve rapidly. A reliable news source keeps industry professionals and enthusiasts informed about the latest developments, ensuring they stay relevant and competitive.
Market Insights: Understanding market trends, consumer behavior, and emerging technologies helps businesses make informed decisions, tailor their products, and stay ahead in the competitive fashion landscape.
Sustainable Practices: With a growing focus on sustainability, a reliable news source provides insights into eco-friendly practices, innovations in sustainable textiles, and ethical fashion initiatives, allowing stakeholders to align their strategies with a more sustainable future.
Networking and Collaboration: Access to industry news fosters networking and collaboration opportunities. Professionals can connect with like-minded individuals, potential partners, and investors, enhancing their reach and impact within the industry.
Apparel Search: The Ideal Source for Apparel Industry News
Apparel Search stands out as an ideal source for apparel industry news for several reasons:
Specialized Focus: Apparel Search is tailored specifically for the fashion industry, offering in-depth coverage and insights into clothing, textiles, accessories, beauty products, and footwear.
Comprehensive Coverage: It provides a one-stop platform for industry professionals and enthusiasts to access a diverse range of information, including breaking news, trend analyses, market reports, and interviews with industry experts.
Credible Sources: Apparel Search aggregates information from reputable and authoritative sources, ensuring the information provided is accurate, credible, and up to date.
User-Friendly Interface: The platform is designed for ease of use, enabling users to navigate through the website seamlessly and access the information they need quickly and efficiently.
Comprehensive Coverage of Fashion and Style
In addition to the apparel and textile industries, Apparel Search also covers:
Footwear Industry: Updates on the latest shoe designs, technological advancements, market trends, and brand innovations within the footwear sector.
Beauty Products: Insights into the beauty and skincare industry, makeup trends, product launches, industry events, and more.
Style and Trends: Articles and features on emerging fashion trends, style guides, and tips, helping readers stay updated with the ever-changing world of fashion.
Overall, Apparel Search offers a holistic and comprehensive approach to the fashion and textile industries, providing a valuable resource for both industry professionals and fashion enthusiasts seeking the latest and most accurate information.
If you know other resources that would be appropriate for this page, please do not hesitate to let us know. We would be happy to review your suggestions for possibly inclusion on this page.
Historical Reports About our Industry:
Fashion News Tools & Resources:
Return to our fashion news main page for more daily fashion news trends and resources that will help keep you on the cutting edge of style.
Visit Fashion News Page 3.