Welcome to the textile section of the Apparel Search Directory. In this area we present information and resources about the textile market. This includes educational resources regarding fabrics, fibers, mill machinery, manufacturing best practices, and other industry relevant products and services. If you have suggestions in regard to additional directory topics that should be added to this section, please do not hesitate to let us know your thoughts.

Fabric Definitions
Textile Intelligence Research Reports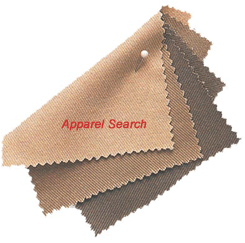 The textile industry is a very important segment of the international economy. Textiles are also very important to people that utilize fabric and textile trimming in association with their hobbies. We hope that this page helped you learn about more about textiles and the textile industry.
Are you a textile designer? If yes, you probably would like to join the textile designers group at the Fashion Industry Network.
Textile News on Fashion Newspaper
You can also learn about fabrics in our fashion industry terms section. For example, you can find the answer to the question, What are performance fabrics?
Learn about dress shirt fabrics and suit fabrics on our Fashion Blog.
Textile Links:
Cotton Prices
Textile Industry Directories
Natural Fibers
Synthetic Fibers
Check out a few Textile Industry websites of relevance:

College of Textiles at NC State University

Office of Textiles and Apparel
U.S. Department of Labor Safety and Health Topics Relevant to Textiles