Why do you need fashion news daily? Are you really that addicted to fashion? Possibly, reading about celebrity fashion or fashion trends on a weekly or monthly basis is simply not enough for you. Well, at Apparel Search, we post many original fashion news articles, but the reality is that we can not guarantee that they will be posted daily. Although we also post news worthy blog messages on our various sites, we certainly can not promise that our style reports will be done every single day. We post extensively, but we hesitate to make any promises regarding the frequency or consistency.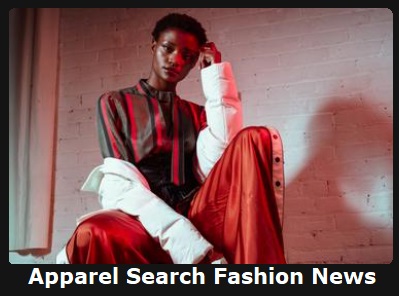 Due to the fact that many fashionistas are addicted and wish to read new information on a DAILY or HOURLY basis, Apparel Search provides news from outside resources in addition to our own reporting.
You can find daily fashion news from our main fashion news section. Again, although it is not all written by the Apparel Search Company journalists, it is daily news none the less. From our style news page, you will find access to reports written by us as well as news written by other companies. When combining the resources, you are bound to find interesting news about style, fashion events, celebrity fashion spotting etc., on a daily basis.
If you have not already done so, we suggest you check our fashion article section or the news main section here at Apparel Search.
Visit fashion blogs for daily updates on style relevant topics.
If you can not find enough to satisfy your craving, you are welcome to check some external sites such as the Fashion Newspaper, WWD, DNR, Style.com etc.
You should also check out Fashion Week Daily where fashion happens 24 hours a day and 7 days a week. You can find runway news, chic report, Fashion Mini etc. Another great place to browse current fashion news would be at the Fashion Wire Daily. Fashion Wire Daily is one of the world's leading newswire service devoted to fashion, celebrity style, entertainment and lifestyle news. With a network of top fashion reporters and photographers posted in NY, LA and three European bureaus, covering the latest news and trends, FWD is in a unique position to bring you breaking news and the scoops you need to be at the top of your game. On average, FWD posts 10 stories and 50 photos each day (how is that for "daily" fashion news). Archives with more than 10,000 stories and 150,000 photos are also maintained and available for syndication.
If you really want to ensure that you find fashion news daily, you can use the news search engines.
If you are fine catching up with the fashion trends on a monthly basis, you can always try the Apparel Magazine website to find fashion magazines of all varieties.
Fashion News Daily Links of Interest:
Fashion Event & Trade Show Articles
Educational Research Articles - Clothing & Textiles
Find more fashion news from the fashion news directory.
If you read fashion news each day, you would be reading more fashion news daily. Did you get your fill of current news on this page? Don't forget to read current news written by fashionistas, you can check out the fashion blog universe from our fashion blog directory.