What is a fashion blog? Simply put, it is a blog about fashion. A blog is a regularly updated website or web page written about a topic or group of topics. They are typically run by an individual or small group, but can also be part of a larger business. Style blogs are generally written in an informal or conversational way. Because clothing trends and our sense of style are possibly best described visually, the top fashion blogs often have plenty of photographs & videos. Describing outfits in text is important, but showing photographs of the shirts, pants, handbags, shoes, etc., is very helpful as well.
Fashion Blogs Directory - find an author or group of writers to follow & enjoy. Review the best from around the globe.
Write Fashion Blogs - create your own or at least learn how in case you want to give it a try.
Visit the glam side of Apparel Search by reading our

fashion blog

.
Do you have to be beautiful to create a fabulous fashion blog?
The answer is most definitely "no". However, being "stylish" certainly matters.
A few fashion blog layouts for example:
Which is your top favorite blog?
Who is the most influential fashion blogger?
Please join us for discussion about fashion at the Fashion Industry Network. From that site, you are welcome to add blog posts to one of the worlds largest fashion industry blogs.
The fashion industry network is a business networking site. Members of the network work in the clothing industry or textile industry, or have a very strong interest in style. This site offers an area for forum posting and fashion blogging.

Fashion Industry Network Blog: this link will take you to the blog section on the fashion industry network. Each member of the network is welcome to contribute. If you enjoy their message, view their profile to learn more about the author. Many members also have their own blog sites as well. You can find links to their sites from the members profile page.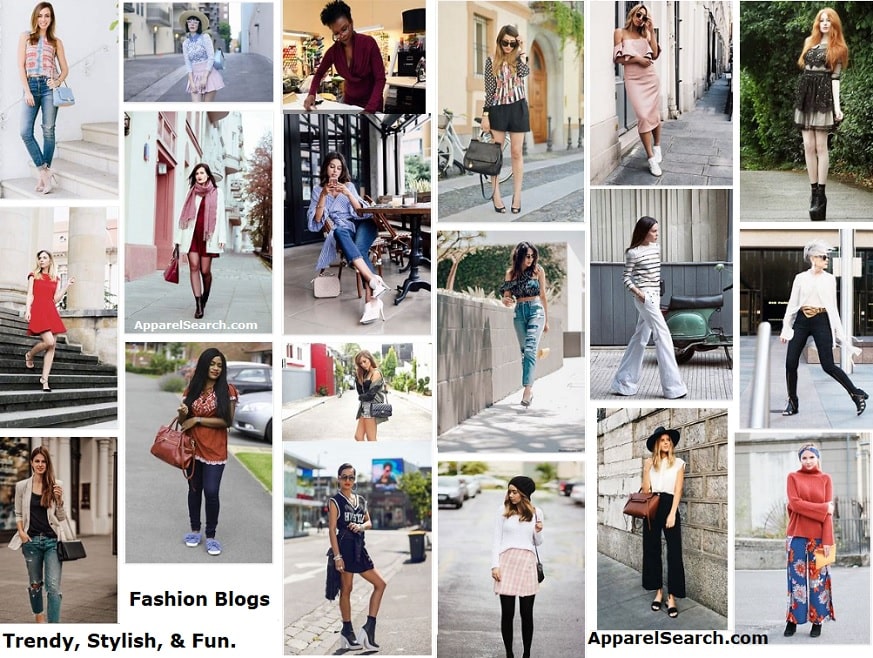 Stay in style, by reading the best fashion blogs on the planet. Or share your knowledge by writing one yourself.
Learn about style blogs.

To learn more about the meaning of fashion blogs, you can check out the Fashion Blog Definition.
Thank you for taking the time to read this page. We hope that it has been of help to you. If you can think of ways for us to improve, please do not hesitate to let us know.