Online Fashion Magazines and Fashion News: Fashion, Apparel & Textile Industry
This section contains B2B Apparel Industry News Papers as well as consumer fashion magazines.
At this point, most fashion media companies that distribute physical newspapers, newsletters, or magazines, will also have online resources. Some people enjoy flipping thru the pages of a fashion magazine, but others prefer to view the latest news online. Let's be honest, the online services can provide up to the minute news. If you wish to read a paper mag, it needs to be written, printed, and then mailed. Below you will find several of the best online fashion news resources on the internet. If you find that we are missing an important resource, please let us know at your earliest convenience.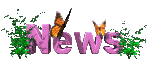 Online Fashion Magazines Pg. 2
Fashion Articles by Apparel Search
◊ Visit Apparel Magazine, our new fashion magazine web site.
Online Fashion News Magazines & Resources:

Allure: owned by Conde Nast. They also own publications such as Glamour, GQ, Vanity Fair and other fashion magazines.
---

Apparel (formerly known as Bobbin) Apparel seeks to advance the competitiveness of apparel and soft goods businesses. Through their analyses of product development and design, sourcing and manufacturing, merchandising and sales, information systems, and distribution and retailing, it is their goal to facilitate key value decisions for executives and other professionals. In these pursuits, they are also committed to providing easy access to a wide range of viable resources that are relevant to the apparel, fashion, and textile industry.
---

Apparel Magazine: online apparel magazine directory for the fashion industry to locate news and information regarding fashion, style, textiles and clothing.
---

Apparel News: Publisher of apparel industry publications. Weekly: California Apparel News; online: apparelnews.net, a fashion trade portal for manufacturers and retailers. Owned by MnM Publishing Corp..
---

BBW Magazine: magazine that helps project the beauty of plus size women. Wonderful fashion tips etc.
---

BetterThanBeauty.com On-Line fashion & beauty magazine, geared toward the fashion forward woman. BetterThanBeauty.com focuses on giving objective views of fashion, cosmetics, and more. Many areas of intrest: Such as, fashion reviews, press releases, current trends, & the theme and color combos of the latest apparel news. Address: 4778 Dewey Drive Suite #48 Fair Oaks, California 95628 USA Phone: 916.961.4999 Email: info@betterthanbeauty.com Contact: Zach Stahlecker - promotions Manager
---

Bobbin (Jan. 2003 changed name to "Apparel"):
---

Chain Store Age: Daily headlines, features, stats, financial info and more are great sources for retailers. Chain Store Age is the nation's leading provider of retail news and analysis for retail headquarters executives across all sectors of the industry (including the apparel industry), both in print and online. CSA reports on and analyzes trends and strategies in all areas of store operations and store development, including technology, marketing, human resources, finance, store design & construction, facilities management and real estate.
---

Cosmopolitan Magazine As the biggest young women's media brand in the world, they are in an intimate relationship—and ongoing conversation—with their audience and editorial staffers which hustle hard to pack every Cosmopolitan platform with fresh, funny, and fundamental intel about what millennials truly care about. Fashion being one aspect.
---

Cotton Inc.(News): News and press releases from Cotton Incorporated.
---

Creative Machinery Embroidery Creative Machine Embroidery gives machine embroidery enthusiasts of every age and skill level inspiration and techniques to further their craft and passion. Each magazine is filled with contemporary projects, must-know tips and how-tos by the top machine embroiderists in the country and free designs.
---

Daily Candy: online fashion news, gossip, and plenty of information about style...
---

DNR (Daily News Record) (owned by Advance Publications): the DNR was the leading news magazine of men's fashion and retail, published once a week on Monday. It provided news, apparel industry features and market reports about men's wear retailing, design trends, apparel and textiles. Among the DNR readership were senior retail managers, buyers, merchandisers, designers, and key executives in the retail, apparel, textile, fiber, financial and advertising industries. The company that owned the DNR also owns the WWD (a women's fashion trade paper) and several other fashion magazines.
---

Drapers Magazine (UK): leading fashion trade magazine in the UK. Their pages provide fashion news, CMT resources, overseas contacts, EPOS systems and pretty much everything else the fashion industry requires. They are unrivalled in the United Kingdom fashion industry, being the only magazine that provides up-to-the-minute trade information, great quality editorial and resources for big business, freelances, multiples, manufacturers and other outlets. There is very little fashion industry information that you will not find in Drapers Magazine
---

Elle: Watch runway shows from the hottest fashion designers, scope the best dressed celebrities on the red carpet street style, discover the latest and greatest beauty tips and more.
---

Embroiderers' Guild The Guild welcomes everyone with an interest in any area of embroidery and we are proud to be recognised as a voice for raising the profile of textile and stitched art. No longer just the domain of fabric and thread, textile art now embraces (amongst other things) the world of mixed media, dyeing with rust and plants, print and videos. They hold a historical collection, aid research, support students of all ages, and publish "Stitch" and "Embroidery" magazines. Members around the country are involved at whatever level they choose in meeting regularly to listen to speakers, often in their local Branch, attend workshops, learn new skills or build on existing ones, and participate in local, regional and national projects.
---

Emerging Textiles (Emtex): delivers news on global textile trade, including trade negotiations, trade regulations (quotas, tariffs, etc.), commodities (cotton, wool and man-made fibers). Address: 57, rue de la riviere La Chapelle des Ftz France 35520 Phone: 33-2-99131744 Email: axel.mangenot@emergingtextiles.com ContactName: Axel Mangenot, General Manager
Additional resources for reading more about fashion:
In our apparel news directory you will find the best online news papers, fashion magazines, and clothing industry news services that are relevant to the Apparel, Textile & Fashion Industries. If it is fashionable, you will find it here... If you are not satisfied and need another dose of style adrenaline, try our fashion section.
Fashion news categories of possible interest:
Thank you for taking the time to visit Apparel Search to learn about online fashion news magazines.