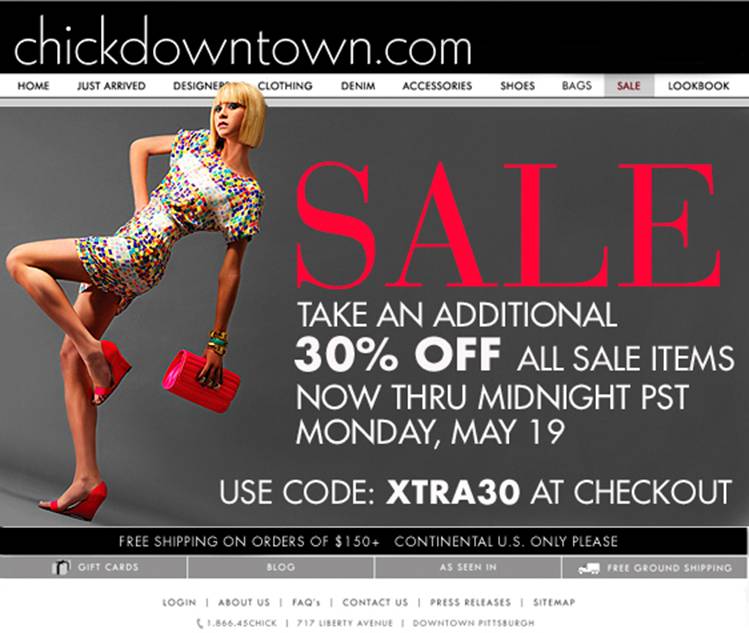 chickdowntown has just been named "Boutique of the Week" by the CondeNast publication Lucky Magazine.

"We are honored to be internationally recognized as a leader in women's contemporary clothing," says Amy Reed, chickdowntown founder and president.

Lucky, who searches worldwide for the hottest boutiques, sent a photographer to capture Ms. Reed at the boutique in early February. Top clothing designers are heavily influenced by the retailers Lucky features and use the publication as a directory for who may be candidates to carry their fashions.

Please Visit http://www.luckymag.com/sites for the full "Boutique of the Week" article.
Learn more about Chickdowntown.com