Women's Clothes Directory: Guide to Women's Apparel, Ladies Clothing and Fashion Accessories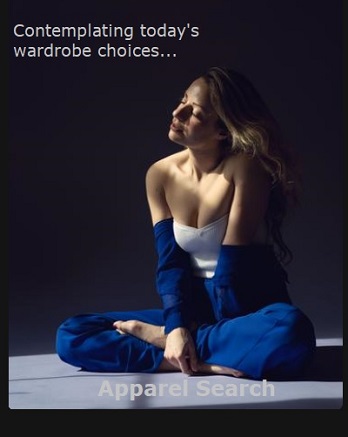 Welcome to the Women's Clothes Directory. In this section you will find information about women's apparel and fashion accessories. You will discover a wide variety of resources that will help you learn about various clothing styles for women. Our guide provides easy access to fashion news, photos, video, blog posts, and more. The Apparel Search guide to womenswear presents links to relevant websites regarding women's clothing so that you can shop, browse, or simply learn about ladies fashion. You will also find fashion blog posts regarding style as well as videos relevant to fashion. Stay up to speed on the latest trends in women's apparel.
Women's Clothes Directory:
Top Picks: Handbags, Shoes, Dresses, Lingerie, Pants and more.
Women's Fashion Brands

Shop For Women's Clothes



Don't forget to visit our female fashion celebrity section. That is another great place to check for trendy fashion. Also, if you wish to see the designers behind the labels, you can check the fashion designer section. If you are interested, you can also look for women's fashion by colors.
You may also have interest in the jewelry section.
Thank you for taking the time to learn more about the Fashion Industry here on Apparel Search. If you have suggestions on how we can improve this guide, please do not hesitate to let us know.
Return to the clothes main page.
We hope you enjoy this women's fashion guide.