Women's Clothes Directory Page 2: Guide to Women's Apparel, Ladies Clothing and Fashion Accessories
Welcome to the 2nd page of our Women's Clothes Directory. In this section you will find additional information about women's apparel and fashion accessories.
Top Picks: Handbags, Shoes, Dresses, Lingerie, Pants and more.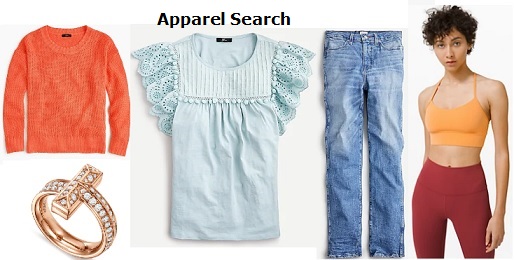 If you have a few spare moments, you may want to also check out the fashion designer section.
If you are interested, you can also look for women's fashion by colors.
Return to the clothes main page.
Fashionable Links of Interest:

Fashion

Clothing Retail Stores

Clothes Shopping

Popular Brands

Apparel
The Apparel Search guide to womenswear presents links to relevant websites regarding women's clothing so that you can shop, browse, or simply learn about ladies fashion. You will also find fashion blog posts regarding style as well as videos relevant to fashion.
Stay up to speed on the latest trends in women's apparel.
Return to the women's clothes guide main page.
Thank you for taking the time to learn more about the Fashion Industry here on Apparel Search.