Learn more about
Apparel here on Apparel Search.

Zuma Rossdale was spotted in his Junk Food Super Hero Pool Party Tee, while running errands with mom, Gwen Stefani. Available exclusively at Baby Gap/gap Kids, The World's Greatest Heroes tee is one of the many items, including t-shirts, towels, flip flops, and swimsuits, featured in Junk Food's super hero themed capsule collection for Gap ($25, www.gap.com).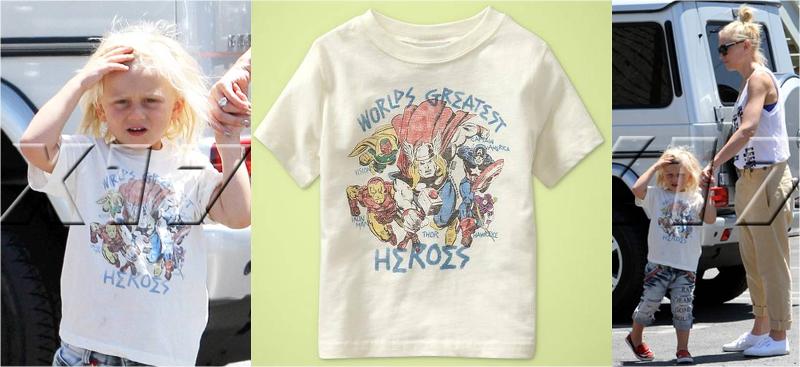 You may also want to read our previous fashion article about Gavin Rossdale Wearing John Varvatos eyewear.
◊ Shopping For Women's Clothing

By the way, you can find fashion boutiques on Apparel Search, if you were interested. You can find them in the fashion boutiques section.
2012 Fashion Shopping News Articles
2011 Fashion Shopping Articles

Fashion News Article Archive 2011
Check out our new clothing guides.
Learn more about children's fashion.