Learn more about
Apparel here on Apparel Search.

The Earnest Sewn Co. introduces Men's Signature Selvage Denim for Spring. The jean, made from Japanese Denim produced exclusively for The Earnest Sewn Co., has "finished selvedges", with the edges of the denim finished as part of the weaving process by the antique shuttle loom, preventing the edges from unraveling. Bringing old-school necessities into new-school trend, The Earnest Sewn Co.'s Spring Selvage caters towards the true denim purist; at 14.5oz in weight, it is a true work of art. "Earnest Sewn has always stood for product integrity and this choice of Selvage is a true testament to our commitment to denim for people who love denim. It's a jean that guys should wear in without washing for as long as possible and break into their personal wear pattern. Its a commitment but well worth it as the natural character of the Selvage will show after a few months," says Creative Director, Benjamin Talley Smith. The unwashed Rigid Selvage denim is available in the classic straight-leg Fulton, and slim taper-legged Kyrre styles ($175-$198)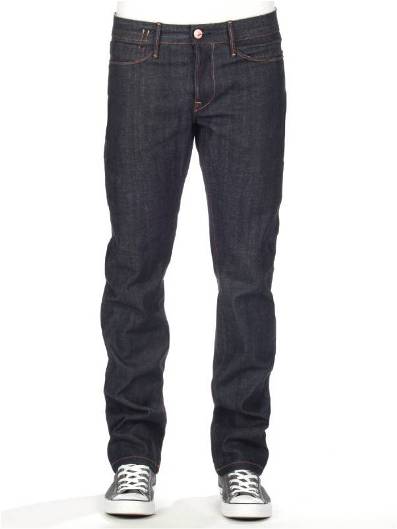 ◊ Shopping For Women's Clothing
◊ Shopping For Children's Clothing


By the way, you can find fashion boutiques on Apparel Search, if you were interested. You can find them in the fashion boutiques section.
You may also want to visit the fashion boutiques guide to find and research boutiques by state.
Don't forget to check the fashion boutique directory as well.

2012 Fashion Shopping News Articles
2011 Fashion Shopping Articles
2008 Fashion Shopping Articles

Fashion News Article Archive 2011
Designer Jeans
Denim Pants
Men's Jeans
Jeans for Men
Clothing Stores
Designer Fashion Boutiques
Fashion Boutique Directory
Check out our new clothing guides.
You may also like to view the fashion designers guide.
Learn more about women's fashion, men's fashion and children's fashion.