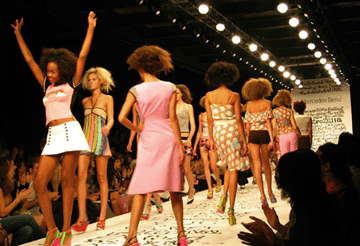 Did you want to post fashion job listings on our fashion careers website?
Are you an employer looking to hire fashion industry experts?
The Bad News is that we are currently not adding individual job listing directly on this website.
The Good News is that we have another employment websites that is 100% dedicated to matching employees with employers. You can utilize the Fashion Job Search website to add a job listing (fashion or textile jobs only).
◊ Post a Fashion Job on the Fashion Job Search Engine.
This fashion jobs search engine is provided by the Apparel Search company. The search engine is free for viewing. However, their is small fee for clothing companies to post job opportunities.

This jobs board is available to fashion industry employers and recruitment agencies that wish to present job listings to potential employees. The Fashion Job Search website was designed specifically for the fashion & textiles industry. This career site provides a wonderful opportunity to match fashion minded employers with appropriate employees.
If you have a fashion website or employment search engine and maintain your own fashion jobs database, you are welcome to provide us with information about your services for the garment industry. If you have an RSS feed, we can possibly assist you by displaying your job listings so that more candidates can learn about the job offerings at your website. If you have interest, just let us know.
Learn more about Fashion Jobs.
The Apparel Search Company and other industry resources have joined forces to present the most comprehensive fashion industry job search resource on the web.
We provide several methods to assist employers search for qualified clothing industry candidates. In addition, we provide resources for employees searching for employment opportunities. If your wish to post fashion job openings or locate a job in fashion, you have come to the proper place.
Fashion Job Listings - view fashion job listings.
Fashion Industry Job Descriptions detailed description of some of the clothing industry job categories.
Career Guides - How to become a fashion designer, fashion stylist, fashion boutique owner and more.
Fashion Job Articles - Read articles that are relevant to fashion industry employment.
Resume Services - fashion industry resume writing services.
Fashion Industry Job Feeds - rss feeds containing fashion jobs.
Search Job Categories - list of job categories compiled by Apparel Search.
Below are a few additional resources that you may find helpful.

Fashion Industry Employment Directory