Welcome to the spandex fiber directory section of the Apparel Search website. In this section, you will find educational information and links to resources relevant to spandex fibers. If you work in the apparel industry or simply have an interest in spandex textiles, this is the area for you. If you do not find enough information in this section of our spandex fibers guide, you may wish to check the textile section or go back to the fiber directory main page for additional textile fiber choices.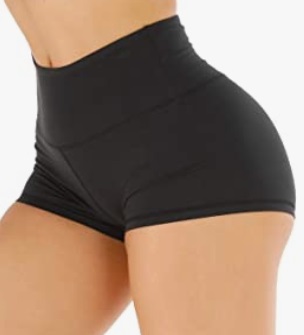 Spandex or elastane is a synthetic fiber known for its exceptional elasticity (stretchability). It is stronger and more durable than rubber, its major plant competitor. It was invented in 1959, and when first introduced it revolutionized many areas of the clothing industry. Spandex is the preferred name in North America, while elastane is most often used elsewhere. A well-known trademark for spandex or elastane is Invista's brand name Lycra; another trademark (also Invista's) is Elaspan.
If you work for a company that supplies spandex textile products, you can use the add your company link at the bottom of this page to create a listing on the Apparel Search spandex directory pages.
If you wish to read more about spandex, don't
forget to visit the
textile news
section.
More specifically, view the textile fiber news area
. Also, if you work in the fashion industry or textile industry, please join us at the
fashion industry network
for discussions about the use of spandex.
---
Kolon Industries Inc. (Korea): Established in 1957, Kolon Industries, Inc. launched Korea's first synthetic fiber production line.Kolon Spandex fiber is round in cross section, thus offering extra elasticity and good elongation. Kolon Industries, Inc. uses a dry spinning process with continuous polymerization to produce its fine denier spandex. The material has superior resistance to degradation caused by sunlight, perspiration and chlorine, making it ideal for various kinds of active wear and swimwear.
---
Lin Chen Industrial (Taiwan)
---
RadiciSpandex: The Radici Group was founded in 1946 as a household textile manufacturer. Today, as a result of a policy of vertical integration and diversification, the Group is a multibillion dollar entity with over 6,000 employees working in 60 production facilities worldwide. Business activity ranges from synthetic fibers to chemicals, plastics, engineering services, packaging and textile machinery.RadiciSpandex offers an extensive line of elastane / spandex fibers to meet the needs of any stretch or elastication application. This product line is backed by Market Product Managers and Product Performance teams that are supported by a fully functional Technical Customer Service support laboratory and staff that understands every market application. Several different and specifically engineered polymers provide the exact match for all end-use physical and chemical performance requirements. From chlorine resistance to high heat resistance and soft retractive power RadiciSpandex has a spandex fiber suited for every need. Address: 125 Hartwell Street Fall River, MA 02721 Fax: (508) 674-3580 Email: info@radicispandex.com
Spandex

Nylon

Polyester

Polypropylene
In 1942, William Hanford and Donald Holmes invented polyurethane together. Polyurethane is the basis of a novel type of elastomeric fiber known generically as spandex. It is a man-made fiber (segmented polyurethane) able to stretch at least 100% and snap back like natural rubber. It replaced the rubber used in women's underwear. Spandex was created in the late 1950s, developed by E. I. du Pont de Nemours & Company, Inc. The first commercial production of spandex fiber in the United States began in 1959.