Because of the time required to bring a garment onto the market, designers must at times anticipate changes to consumer tastes. Therefore, the art of fashion design is the understanding of clothing aesthetics as well as the understanding that consumer tastes often change. Although a fashion design school can't necessarily teach you "what will be in style after you graduate", the college can teach you the concepts behind fashion design.
Many fashion design degree programs, can help you learn both traditional and computer-generated design techniques for making stylish clothing, footwear, or fashion accessories from start to finish.
Fashion designers create original clothing, accessories, and footwear. They sketch designs, select fabrics and patterns, and give instructions on how to make the products they design. Fashion designers work in wholesale or manufacturing establishments, apparel companies, retailers, etc. Fashion design schools help train students to become fashion designers, illustrators, pattern makers, etc.
Learn about Fashion Design.
Designers conduct research on fashion trends and interpret them for their audience. After design concepts are complete, their specific designs are used by manufacturers to produce the garments. Before this process can begin, a fashion designer must learn about fashion design, garment construction, fabrics, trimming, etc. One way to learn such things would be to attend a fashion design school.
Here are a few fashion design schools to consider:
Central Saint Martins (London)
Royal College of Art (London)
Parsons, The New School of Design (New York)
Fashion Institute of Technology (New York)
You can find many more by searching on Bing or Google.
An education in fashion design does not have to start in college. Some high schools also offer courses in fashion design. Learn about fashion design courses for high school students.
Fashion design schools can also help you gain the marketing, entrepreneurial, and creative skills needed to promote your designs in the global fashion market.
Fashion is influenced by trends, cultural, social attitudes, etc. Learn the art of continuous learning. Trends change, cultures adjust, and attitudes sway with the breeze. As a fashion design student or a professional fashion designer, please take time to continuously learn and evolve as a designer. If needed, go back to school and learn the latest design methodology and techniques. If you sketch with pencil, maybe you want to take some fashion design course regard CAD.
Whether you are interested in fashion design, fashion merchandising or the business side of fashion, there are many degrees that provide the building blocks you need to succeed in your career.
Learn about more Fashion Design Schools.
If you plan to be an illustrator, you may want to view our summary page about fashion drawing.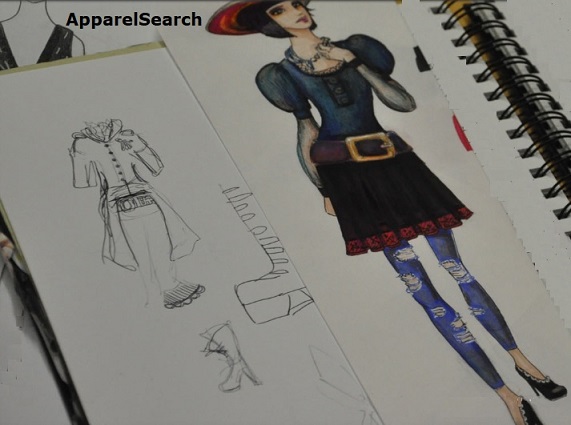 You may want to also read our Fashion College Summary.
Learn about the Top Fashion Design Schools from around the world.
We hope this summary of fashion section has been of help to you.
The world of fashion is enormous. Sometimes a little fashion summary can be advantageous.
If you have already attended school and are a professional designer, you may want to learn more about fashion designer resources.
Thank you for using the Apparel Search website.