Women's dresses are an important segment of the apparel industry. What is the difference between a "dress" and a "fashion dress"?
In general, "fashion" is a popular style or trendy design. Therefore, we consider a fashion dress one that is currently on trend or at least attempting to be on trend. In other words, the design was created by the designer with the intention of being at least some what stylish.
The other option would be a "basic" dress that might be a design or color that stands the test of time. A classic dress that is wearable season after season. A basic dress or a plain skirt is the ultimate rescue piece when you want to create an easy-going look without too much fuss.
If you want to be a bit more adventurous, you may want to go with a fashion dress from this seasons designer collections. Wearing last season, is so outdated...
Learn more about dresses in our women's clothes guide section.
Why is the little black dress so famous?
The little black dress can be BOTH classic (basic) or trendy for this season. Yes, a little black dress can be made with a bit of magic. Perfect for almost any occasion. Traditional yet surprisingly new with a few new twists.
Be careful, the fashion dress you purchase this season, may not still be in style next season.
Are you trying to create the perfect wardrobe? It all comes down to the perfect mix between the basics and those fashionable pieces. Build that enviable fashion closet with a mix of fashion dresses as well as a sprinkling of basics. However, if you can afford to shop for new dresses each season, you may as well stick with only fashion dresses.
Find a Dress Factory.
Find a Dress Store.
Find a Dress Wholesaler.
Do you know the difference between a dress and a gown? Maybe their is no difference. Find out by visiting the difference between a dress and gown page.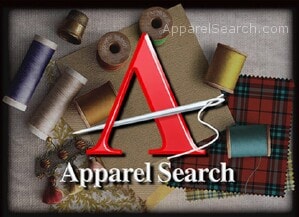 Apparel Search corny words of wisdom, "Dress for success is your most lovely dress".
We hope this summary of fashion section has been of help to you.
Thank you for using the Apparel Search website.