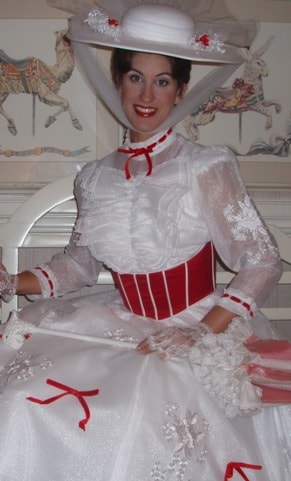 Alexia Admor: Contemporary special occasion women's dress line. Founded in 1989 and situated in the heart of Manhattan's fashion district. Over the past 20 years, they have done business with many of the better specialty and department stores throughout the United States, Canada, Mexico, Japan, the Middle East, and Puerto Rico. Address: 242 W 36th St New York, NY 10018 Phone: 212-971-9217 Fax 212-971-9236 E-mail: info@alexiaadmor.com Contact: Adam Gurfinkel
---

Apparel Candy : ApparelCandy.com is one of the premier online sources for latest styles and fashions in wholesale fashion clothing and accessories at prices marked 50%-80% BELOW wholesale prices. Apparel Candy specializes in carrying women's clothing in the junior, missy, junior plus, and plus size categories, as well as maternity clothing. Whether it's jackets, jeans, t-shirts, tops, dresses, halter tops, fashion earrings and necklaces, and sunglasses you are looking for, Apparel Candy always has a wide range of categories to suit and style for any customer around. They offer the absolute best prices online, along with their Free Shipping specials. Be sure to check out their blog (blog.apparelcandy.com) for more information on the newest styles and fashions, along with coupons, specials, and now interactive fashion media. Address 1651 Mateo St, Los Angeles CA 90021 Phone 877-870-8686 Fax E-mail info@apparelcandy.com
Women's Wholesale Dresses

Women's

Wholesale Fashion Accessories

Women's

Wholesale Jackets

Women's

Wholesale Juniors Clothing

Women's Wholesale Missy Clothing

Women's Wholesale Plus Size Clothing

Women's

Wholesale Sunglasses

Wholesale Item # 2: Related Separates
---

Aspirado Trading (London & NY): Aspirado Trading is a wholesale clothing manufacturing and trading company, in London, New York having clothing manufacturing facilities in New Delhi and China. Aspirado Trading is the new wholesale clothing headquarters of Amans Atlantic (www.AmansAtlantic.com) the parent company from New Delhi, India, in London, having another sales office in New York - Aspirado Trading Inc. since 2013. Hand beaded luxury wear, 100% Recycled silk vintage wear and Naturally dyed cotton mix media wear. Address: 23 AUSTIN FRIARS, LONDON EC2N 2QP, UK Contact Info: ayush@aspirado.us.com
Wholesale Women's Clothing Eveningwear : Aspirado Trading
Women's Clothing Casualwear Manufacturer : Aspirado Trading
Wholesale Women's Clothing Dresses : Aspirado Trading
Women's Clothing Plus Sizes Manufacturer : Aspirado Trading
Wholesale Women's Clothing Shirts and Blouses : Aspirado Trading
Women's Clothing Printed Dresses Manufacturer : Aspirado Trading
Wholesale Women's Clothing Printed Tops : Aspirado Trading
---

Barbaralesser Lesser fibers : Barbara Lesser, designer of casual contemporary sportswear and dresses, launched a highly successful business based on her own desire to look good yet remain comfortable during her hectic life. Whether setting a new season's color palette or shuttling her two teenagers across town, Lesser wants exactly what her customer has come to expect
comfort and ease of care in a beautiful, fashionable, feminine package. This innovative entrepreneur knows from experience that adapting to change and evolving a business to meet market demands is the way not only to survive, but also thrive in the fashion industry.
Contemporary Sportswear
Dresses
Jeans
T-shirts
Pants
---

Boulevard Apparel: Boulevard Apparel Group, an Internet leader for branded & non-branded names at clearance prices. They help you, The Retailer/wholesaler, shop smarter by offering top-quality brandnames & generic merchandise at 40-80% off, every day of the week. At Boulevard Apparel group you will find great selections of your favorite brands in all categories, all backed by the warranties and services you would expect. Boulevard Apparel Group over the last 15 years made partnerships with many leading brandname companies, manufacturers, garments contractors & importers. Because of these relationships, they are able to buy products at significant discounts, which then allow them to pass these incredible savings on to you. Address: 1375 E. 6th St. unit #5 Phone: 213-614-1800 Fax: 213-614-1815 E-mail: sales@blvapparel.com Contact: Bessie
Wholesale Juniors Clothing
Wholesale Plus sizes
Wholesale Dresses
Wholesale Clubwear
Wholesale Halter Tops
Wholesale Activewear
Wholesale Sweaters
Wholesale Jeans
Wholesale Skirts
Wholesale Shirts
---

Chinatowner.com: is a fast growing oriental fashion online store. With buying office in Shanghai, China they can work closely with the designers and workers of Chinese dresses, and offer their products to the world with the high quality and competitive price. With fulfillment house in the United States, they can deliver their products to their customers timely and safely. No long waiting, no costly duty charge. Their goal is the top brand of oriental apparel throughout the world, integrated with design, production, logistics, online and offline marketing.
---

Cornell Trading (Canada): Cornell Trading is your wholesale source for collections by April Cornell. They are a leading distributor and manufacturer of wholesale women's and children's apparel including dresses, skirts, blouses, and sleepwear. They also sell April Cornell books and Housewares, like table linens, placemats and napkins, bedding, women's handkerchiefs, and dolls and stuffed animals.
Dresses wholesaler
Skirts wholesaler
Blouses wholesaler
---

Donnie's Dresses: Wholesale name brand women's apparel at bargain prices. Quality merchandise includes church suits, fully lined embellished suits, dresses, skirt sets, special occasion, all sizes available. Address: 1693 Stuyvesant Ave, Union, NJ 07083 USA Phone 877-713-7377 Fax: 908-206-1007 Email: info@donniesdresses.com Contact: Brian
Gender: Women's
Wholesale Item # 1: suits
Wholesale Item # 2: dresses
Wholesale Item # 3: plus sizes
Wholesale Item # 4: missy
Wholesale Item # 5: bridal
Wholesale Item # 6: eveningware
Wholesale Item # 7: casualware
---

Evewwholesale : Wholesale online fashion women clothing, apparel, clothes, dresses, sweaters, tops, t-shirts, jeans, jacket, pants, skirts. For close out prices only. Address: 726 E. 12th St. #103, Los Angeles, CA 90021 USA
Wholesale Women's Dresses
Wholesale Women's Jeans
Wholesale Women's Jackets
Wholesale Women's Pants
Wholesale Women's Skirts
---

El'Marie Resortwear: is a wholesaler of women's apparel in Northern America and the Caribbean, based in Atlanta, GA. They specialize in the resortwear and sportswear industries. Address: 6190 Regency Parkway Suite 308 Norcorss, Georgia 30071 USA Phone: 770-242-8883 Fax: 770-242-9655 Email: ylong@elmarie.com Contact: Yoshima Long / Sourcing Specialist
Wholesaler Item

#

1 Missy Loose Dresses

Wholesaler Item

#

2

Sarongs / Pareos

Wholesaler Item

#

3 Missy and Women's Bikini Wraps

Wholesaler Item

#

4 Missy and Womens Beach Shirts

Wholesaler Item

#

5 Missy Beach Dresses

Wholesaler Item

#

6 Quality, easycare,

lightweight,

unique and colorful fabrics

Wholesaler Item

#

7 Georgettes, Poly Voile, Chiffon, Polyester

Have you seen our women's wholesale clothing page.
Thank you for viewing our women's dress wholesalers page. If you have suggestions on how we can improve this page, please let us know.
You can now return to the women's wholesale clothing page or to the clothing wholesaler main page for additional selections.
If you sell wholesale clothing, you can add your wholesale business to Apparel Search.
Thank you for using the Apparel Search website.