In this section you will find women's apparel distributors. The companies listed in this section sell ladies clothes, footwear and fashion accessories to clothing retailers. These companies typically do not sell product directly to consumers. These fashion distribution businesses purchase from factories and distribute their product inventory to ladies fashion stores. Learn more about women's clothing wholesalers from the categories below.
Find women's fashion wholesalers.
Below you will find additional relevant resources pertaining to wholesale women's fashion.
Women's Clothing Fashion Trade Shows
Do you know the meaning of wholesale clothing?
Please understand that their is a difference between looking for women's wholesale clothing and looking for women's clothing wholesalers. This directory is for the apparel industry only. This is not for individuals looking to purchase clothing at wholesale prices. The Apparel Search wholesaler database is comprised of apparel companies that sell wholesale clothing to clothing stores.
If you are a consumer shopping for wholesale clothing, try another website (or visit our fashion consumer section).
If you work for a clothing store, fashion boutique, or department store, the links below are to find fashion industry wholesalers of women's apparel.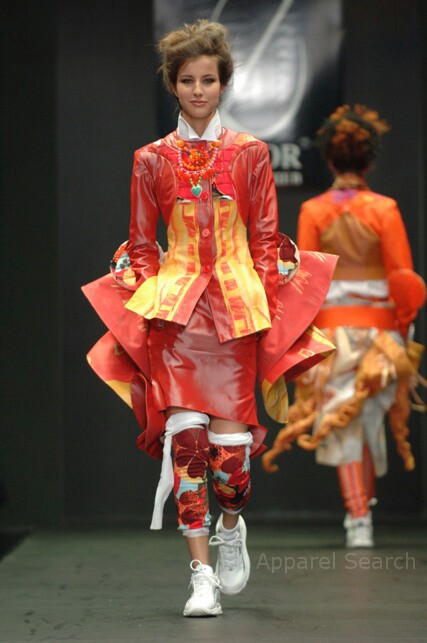 If your company is in the following list, please e-mail us with your company information, we would like to add your proper information to our fashion directory. Adler Collection, Adrienne Landau, Alberto Makali, An Ren Collection, Animale ,April Cornell Artico, Aura , Avalin, B. Boston & Associates, Barbara Lesser fibers, Basix, Belldini, Benmarc, Berek, Bimini Bay Outfitters, Boston Harbour, Brad Hughes & Associates, BrazilRoxx, Calispia, Cambridge, Carducci, Carol Rose, Cartise International, Casadei, Cass & Co, Castlewood Apparel Corp., chiliwear, Christine Phillipe, Citrine, Claudia Richard, Columbia Sportswear, Comfy U.S.A., Conrad C., Cornell Trading, Cornelloki, Cripple Creek, Cutter & Buck, Cyrus, David Eden, Dina Barel, Donna Morgan, Donna Vinci, Effeci, Eileen Kelley, Ella Gonen, Equestrian, Exclusively Misook, Eye, Free Country, French Dressing, Fresh Produce, GANT, Gaofeng Cashmere Group, Go Silk, Green Tee, Hathaway, Ika/calman, Indigo Palms, Indira, InGauge Design Group, Issue, Jamie Kreitman, Janine of London, Jem Designs, Jheri Richards, Kahala Sportswear, Karmalicious, Kay Celine, Kisca/komarov, Kit Cornell, La Femme, Lana Lee, Lapis, Laura San Remo, Lauren Hansen, Lauren Vidal, Leopard, Levi's, Premium, Lili Bleu, Liliana Castellanos, Lilly Pulitzer, Lily & Taylor, Lior, Lisa Ren, Lord Daniel Sportswear, Lucchese Boot Co., Luna Luz, Maggy London, Me USA, Mechant, Mesmerize, MODODOC, Musani Couture, Muse, Nally & Millie, New Frontier, Nicola Berti, Nicole Bakti, Night Studio, Niteline, Nomadic traders, NonFiction, Paolo Santini, Perry Ellis International, Pow Wow/itsu, Pulp, Pure & Co., Ravel, Red Spur, Remy Leather, Rico Handknits, Robert Kitchen, Rockmount Ranch Wear, Royal Robbins, Samuel Dong, Scully Sportswear, Shu Shu, Sideffects of California, Signature, Sigrid Olsen, Simon Chang, Skirtin Around, Sno Skins, Solange, Spanx, SPI 25, Sport Collection, St. Maarten USA, Suzi Roher, Tadashi, Tasha Polizzi, Telluride Clothing, Tia Designs, Tianello, Tiger Brand, Timberland Co., Tommy Hilfiger, Too She She, Toofan, Tori Richard, Tribal Sportswear, True Grit, TS Dixin, Vera Christina, Vitamina Jeans, Von Saken, Weatherproof, Womyn, Woodlake Design, Woolrich.
Add Your Wholesale Clothing Company
You may also find the following pages to be of interest:

Thank you for using the Apparel Search website.