Are you looking to learn more about fashion? Or you are possibly looking to find more fashion. GPS can stand for Global Positioning System which can help you locate clothing stores if you are using a GPS system in your car to guide you along.
Fashion GPS is a bit different than a Global Positioning System.
In January 2016 Fashion GPS and Augure merged to become Launchmetrics, the ultimate marketing platform & analytics solution. Marketing platform and data analytics solution for fashion, luxury and cosmetics. Discover, activate and measure the voices that matter for you brand. They provide Whitepapers, Webinars & Podcast, GPS RADAR. The private fashion community where brands, media and retailers connect to share content.
Learn about Launchmetrics.
GPS Radar is a highly curated, private fashion community where brands, media and retailers are able to connect seamlessly to share noteworthy news, events and opportunities in a tailored dashboard environment. Learn about GPS Radar.
Does fashion GPS help you find fashion? Yes, it probably does.
If you are interested in researching the fashion industry, you may also want to visit the following:
Fashion Industry Research Articles
Fashion Business Intelligence (blog post)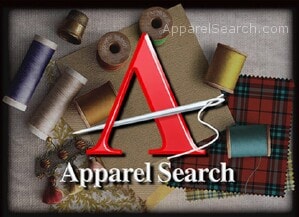 You may have interest in also learning about the Fashion Industry Network (a division of Apparel Search).
The world of fashion is enormous. Sometimes a little fashion summary can be advantageous.
We hope this summary of fashion section has been of help to you.
Thank you for using the Apparel Search website.