Typically a fashion house creates clothing designs and then puts them into production. They usually have one main master designer and several other fashion designers working under the guidance of the main designer.
Fashion houses are popular in several of the most important fashion regions of the world.
French designers have long created the most renowned and coveted fashion brands in the world. Fashion design and production gained prominence in France from the 15th century. From the 17th century, it exploded into a rich industry both for local consumption and for export. French fashion houses include Chanel, Yves Saint Laurent, Christian Dior, Jean-Paul Gaultier, Paco Rabanne, Chloé, Hermès, Louis Vuitton, etc.
Italian fashion houses include Fendi, Versace, Biagiotti, Valentino, Prada, Dolce & Gabbana, Armani, Gucci, Max Mara, Etro, etc.
Britain's fashion houses include Alexander McQueen, Matthew Williamson and Stella McCartney , and most of England's fashion houses are located in London. In France, Paris is at the heart of French fashion, and many of the world's fashion designers get their inspiration from French fashion.
Fashion houses are typically regarding high-end fashion designers and brands. Developers of clothing & footwear would not be considered fashion houses. They can be large and important companies, but typically not considered to be a fashion or design house.
Who build the first fashion house?
The modern industry, based around firms or fashion houses run by individual designers, started in the 19th century with Charles Frederick Worth who from 1858 was the first designer to have his label sewn into the garments that he created.
You may be interested in learning about the following topics: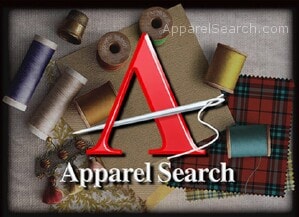 In summary, a fashion house is a company specializing in the design and sale of high-fashion clothing and accessories.
You may have interest in learn about other fashion designers.
We hope this summary of fashion section has been of help to you.
Thank you for using the Apparel Search website.