Technology is changing almost every industry, including the fashion industry. Technology is involved with the fabrics, manufacturing processes, design methods, transportation, warehousing, retailing, etc. In addition to how technology helps the fashion industry design, produce, and sell clothing, it is actually now part of the clothing. Wearable technology is no longer something to look forward to in the future. It is something that is here now. Wearing a computer in the form of clothing currently exists.
Fashion Industry Technology can assist with the following:
Design Software
Virtual Reality Shopping Experiences (VR)
Augmented Reality (AR)
Smart Video Walls
Interactive Mirrors
Software to spot and predict fashion trends
Digitization
Mobility for shopping anytime & anywhere
Wearable technology - glasses, watches, jackets, gloves, shoes, etc.
Personalized product recommendations based on data collection
Upgraded point of sale systems.
Functionality focused fabric
Personalization of shopping experiences
and much more.
The way we view, browse, and purchase fashion has changed forever in the digital age. Technology like 3D printing and Smartphones have changed the landscape. Fashion technology and innovation will continue to shape the future of the fashion industry.
What new fashion technologies are primed for expansion in the near future?
In some areas, the fashion industry has been slow to adopt new technologies. The fashion business has been slow to harness many of the new opportunities. For example, we are only scratching the surface right now of technologies like virtual reality or artificial intelligence. However, the industry is starting to quickly catch up. Rapid advances in machine learning processing have already pushed artificial intelligence (AI) into the mainstream. It will become more prevalent in the fashion industry in the years to come. In fashion, AI has the ability to help brands and retailers with predictive forecasting, capacity planning and merchandising. This means that consumers can enjoy the benefits of better product availability and faster, more accurate deliveries.
Augmented reality's roots go back to 1992 to a US Air Force-funded project, called Virtual Fixtures. The technology, which offers a real-time view of one's immediate surroundings altered or enhanced by computer generated information, was designed to help surgeons operate remotely. After many years of further development, the capabilities of AR are so much more, and could be a significant sales tool for the retail industry. beauty brands have been early to AR. L'Oréal is among the many cosmetics companies offering AR-focused apps, allowing for convenience and eliminating the mess of testing physical products in stores.
If you are looking for ways your business might be impacted by technology, you should read fashion technology news reports and search the internet for new tech websites. The fashion business is turning to technology to make clothing faster, less expensive, and of better quality. Tech will continue to breath new life into the textile and apparel market.
Learn more about some of the key fashion industry technology topics of interest from the following links.
Fitness Trackers (which are fashion accessories)
Smart fabrics - technology has helped innovate fabrics, but it is also now woven into some fabrics as electronics.
Learn more on various tech relevant topics at the fashion industry technology main page.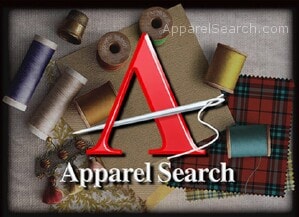 The world of fashion is enormous. Sometimes a little fashion summary can be advantageous.
We hope this summary of fashion section has been of help to you.
Thank you for using the Apparel Search website.