A college major is a group of courses required by a college in order to receive a degree. It is an area you specialize in, such as accounting, engineering, biology, or fashion design. There are certain "core courses" in the specialization that everyone is required to take, along with several "elective courses".
In the United States and Canada, an academic major (informally major) is the academic discipline to which an undergraduate student formally commits. A student who successfully completes the courses prescribed in an academic major qualifies for an undergraduate degree.
Choosing a major is one of the most important decision you will make when you apply to the Fashion Institute of Technology. Their students tell us that the two best reasons to choose FIT are the opportunity to start major-area classes immediately and the colleges location in the heart of New York City.
At FIT you will find a wide assortment of fashion majors. You will find relevant courses in the School of Art and Design, Jay and Patty Baker School of Business and Technology, and in the School of Liberal Arts.
Below you will find a few of the textile & fashion majors that have been available at the Fashion Institute of Technology. You will have to visit their website directly to confirm if these majors are still available for the current year. Depending on when you read this page, some of this information may be out dated.
Accessories Design AAS and BFA
Advertising and Digital Design BFA
Animation, Interactive Media & Game Design BFA
Communication Design Foundation AAS
fabric Styling BFA
Fashion Design AAS and BFA
Fine Arts AAS and BFA
Graphic Design BFA
Illustration AAS and BFA
Interior Design AAS and BFA
Jewelry Design AAS
Menswear AAS
Packaging Design BFA
Photography and Related Media AAS & BFA
Textile/surface Design AAS and BFA
Toy Design BFA
Visual Presentation and Exhibition Design BFA
Advertising and Marketing Communications AAS and BS
Cosmetics and Fragrance Marketing BS
Direct and Interactive Marketing BS
Entrepreneurship BS
Fashion Business Management AAS and BS
Home Products Development BS
International Trade and Marketing for the Fashion Industries BS
Production Management: Fashion and Related Industries AAS and BS
Technical Design BS
Textile Development and Marketing AAS and BS
Art History and Museum Professions BS
Film and Media AAS and BS
Learn more about Fashion Institute of Technology Majors.
You may also want to view the following summaries:
Fashion Institute of Technology Museum Summary
Fashion Institute of Technology Summary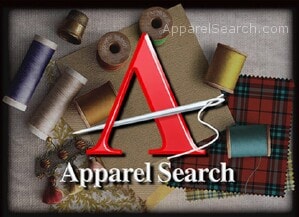 Learn about other New York Fashion Schools in our fashion education section.
We hope this summary of fashion section has been of help to you.
Thank you for using the Apparel Search website.