Fashion Institute of Technology
The Fashion Institute of Technology (FIT) is a public college in Manhattan, New York. It is part of the State University of New York (SUNY) and focuses on art, business, design, mass communication, and technology connected to the fashion industry. It was founded in 1944.
One of New York City's premier public institutions, FIT is an internationally recognized college for design, fashion, art, communications, and business. They are known for their rigorous, unique, and adaptable academic programming, experiential learning opportunities, academic and industry partnerships, and commitment to research, innovation, and entrepreneurship.
While their pedagogical mission is to prepare their students for professional excellence in design and business, their broader ethos is to foster creativity, inspire leadership, impart a global perspective, and educate students to embrace inclusiveness, commit to sustainability, and engage with community. They encourage students, scholars, teachers, and industry colleagues to cross traditional boundaries of both geography and disciplines. Together faculty and students strive to develop innovative design and strategic business solutions that will upend the status quo, create personal and professional opportunity, and have a lasting and sustainable global impact.
The Fashion Institute of Technology is a leading international fashion school.
Visit the Fashion Institute of Technology website to learn more about this outstanding fashion school.
You may also want to view the following summaries:
Fashion Institute of Technology Museum Summary - The Museum at FIT, founded in 1969.
Fashion Institute of Technology Majors Summary
Is FIT the best fashion school in New York?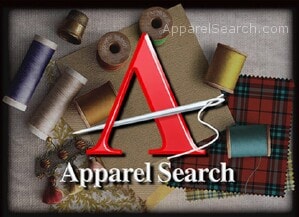 Learn about other New York Fashion Schools in our fashion education section.
We hope this summary of fashion section has been of help to you.
The world of fashion is enormous. Sometimes a little fashion summary can be advantageous.
Thank you for using the Apparel Search website.