Why was jewelry invented? So that it could accessorize fashion. Why was fashion jewelry invented? So that jewelry could be more affordable.
What is the difference between fashion jewelry and find jewelry?
Fashion jewelry, also known as costume jewelry, is usually made with base metals and simulated stones.
The difference between fashion jewelry and fine jewelry is in regard to the materials that the jewelry is made with. Understanding the quality of the metals and the gemstones are all it takes to determine whether a piece of jewelry is considered fashion jewelry or fine jewelry.
Other names for fashion jewelry may include: Costume jewelry, imitated jewelry; trinkets, fake jewelry, or fallalery.
Fashion jewelry manufactured as ornamentation to complement a particular fashionable costume or garment as opposed to "real" jewelry, which may be regarded primarily as collectibles, keepsakes, or investments.
Fine jewelry is used to describe jewelry made of solid gold, sterling silver, platinum, and/or other precious metals.
Fashion Jewelry (costume jewelry) is often made with brass, copper, or aluminum which may bend and tarnish easily.
Make a statement or add a new spin to your favorite outfit.
Must-have necklaces, earrings and even alternative body jewelry. If you take the time to search you can find all the top trending fashion jewelry. Explore unique collections of Jewelry, featuring the season's newest arrivals at some of the leading accessory retailers.
Necklaces - delicate, pendants, statement.
Earrings - hoops, drops, posts, etc.
Rings
Bracelets - charm bracelets and more. Multiple bracelets for girls are a staple in any jewelry box so that you give off your boho, rustic, or edgy vibes in layered looks
It has been said that diamonds are a girl's best friend. This might be true, but let's not forget about fashion jewelry that looks like it was made with diamonds, topaz, pearls, crystals, and the plethora of other materials used to manufacture fashion jewelry.
What are the cons to buying fashion jewelry?
Because fashion jewelry is made of materials that are prone to cracking or tarnishing, they do not typically hold up as well as fine jewelry. Obviously fine jewelry must be handled with great care, but some of the properties result in better longevity than costume jewelry. In addition to the possibility of costume jewelry tarnishing or cracking, they are near impossible to fix once they have broken because the level of heat that would be required to solder the brass or copper pieces back together would simply leave the gold or silver plating blackened.
Fashion jewelry stores: Note: some stores sell both real and costume jewelery.
Macy's Fashion Jewelry - Fashion Jewelry - Macy's Looking for a great way to top off an outfit? From bracelets and necklaces to rings and earrings, you can have fun browsing all fashion jewelry picks and deciding on a few must-have pieces for any season. Spark your creativity by sorting through designs filled with old-fashioned charm, looks infused with a modern flair and everything in between. Fashion Jewelry - Macy's You'll also stand out when you slip on a delicate pendant necklace. Some include smooth colored stones, while others take an alternative approach by focusing on geometric patterns, eye-catching shapes and more. It's easy to make a strong impression with a few rings, too. Find chunky bands enhanced with vibrant hues, or slender options that gently wrap around a finger or thumb.
Claire's Fashion Jewelry - Your favorite thing in your wardrobe should be your jewelry! Put together some amazing fashion jewelry to complete any day or night look. When you want a bit of dramatic effect, costume jewelry often takes care of drama and gives you all the fab you need. Girl's jewelry throughout the years has gone through many trend changes, but Claire's has done a lot to stay on top of what's hot!
Fashion Jewelry at Kohl's - Make any formal occasion sparkle with Fashion Jewelry from Kohl's. Our wide selection of Costume Jewelry is sure to fit your style and budget. Make it a night to remember with fashion jewelry from Kohl's!
Cubic zirconia earrings are your cost-effective approach to high-end glam!
You may also find the fashion earrings summary & fashion rings page to be of interest as well.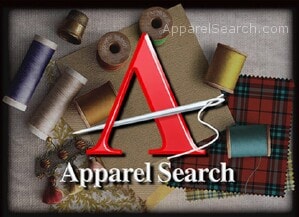 Fashion Jewelry = Costume Jewelry
Are you wondering what to wear to accessories your outfit? You can find endless jewelry options from numerous designers in styles ranging from vintage to fashion. Learn about fashion jewelry such as earrings, necklaces, bracelets, rings, watches, and premium accessories to add to any outfit.
We hope this summary of fashion section has been of help to you.
Thank you for using the Apparel Search website.