A ring is a round band, usually of metal, worn as an ornamental piece of jewelry around the finger, or sometimes the toe; it is the most common current meaning of the word "ring".
Fashion jewelry, also known as costume jewelry, is usually made with base metals and simulated stones. The difference between fashion jewelry and fine jewelry is in regard to the materials that the jewelry is made with. Fashion Jewelry is often made with brass, copper, or aluminum which may bend and tarnish easily.
Although people wear some rings as mere ornaments, or as conspicuous displays of wealth, rings have symbolic functions in relation to marriage, exceptional achievement, high status or authority, or membership in an organization, etc.
Fashion rings are manufactured as ornamentation to complement a particular fashionable outfit as opposed to "real" (fine) jewelry, which may be regarded primarily as collectibles, keepsakes, or investments.
Costume rings or fashion jewelry is often made of inexpensive simulated gemstones. Modern costume jewelry incorporates a wide range of materials. High end crystals, cubic zirconia simulated diamonds, and some semi-precious stones are used in place of precious stones. Metals include gold- or silver-plated brass, and sometimes vermeil or sterling silver. Lower-priced jewelry may still use gold plating over pewter, nickel or other metals; items made in countries outside the United States may contain lead. Some pieces incorporate plastic, acrylic, leather, or wood.
Rings are not only for fingers?
Occasionally rings have been re-purposed to hang from bracelets or necklaces. Toe rings can be worn on the toes.
The world is blessed with many different styles of rings. Birthstone rings, class rings, championship rings, engagement rings, eternity rings, mood rings, purity ring, rosary ring, etc.
Ring Blog Posts (fashion and real)
Jewelry Blog (real and costume)
You may also find the fashion jewelry summary & fashion earrings page to be of interest as well.
Tips regarding wearing rings:
Wearing multiple rings on each hand is occasionally in fashion.
The fourth digit or ring finger of the left hand has become the customary place to wear a wedding ring in much of the world, though in certain countries the right hand finger is used.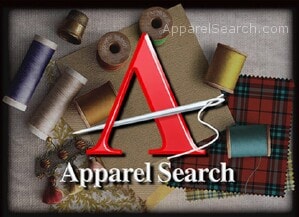 We hope this summary of fashion section has been of help to you.
Thank you for using the Apparel Search website.