What is a fashion king? A fashion king works for the fashion queen. Obviously, the queen is always in charge of the castle.
The fashion king and fashion queen had a child. She is known as the fashion princess.

---
Fashion King (Movie) Fashion King (Hangul: 패션왕; RR: Paesyeonwang) is a 2014 South Korean film that comically depicts the coming of age of a high school student as he matures into adulthood and discovers a passion for fashion design.
Fashion King (TV) - Great fashion has to start somewhere. And for aspiring designer Kang Young Gul (Yoo Ah In), that somewhere is in a humble stall at the Dongdaemun Market, a crowded fashion district in Seoul known for its cheap clothing and wannabe designers. Young Gul is a little timid about pursuing his dreams to become a famous designer, until he meets Lee Ga Young (Shin Se Kyung), a confident young woman who shares his aspirations. Learn more about the Fashion King TV show (Korean).
If you like learning about royal fashion, you may want to read the Meghan Markle wedding dress blog post. Will Meghan Markle some day give birth to a Fashion King?
Do you know how to overthrow a fashion king? The simple answer is a fashion revolution.
Craft your own trend and experiment with making your own outfit embellishments, jewelry, bag designs and so much more.
The king of fashion most likely also would enjoy fabulous shoes as well. You may want to read about the shoe king on our fashion blog.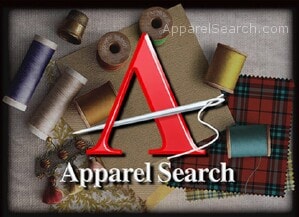 We hope this summary of fashion section has been of help to you.
Are you interest in learning about fashion royalty?
Thank you for using the Apparel Search website.