Style & Fashion Labs:
NY Fashion Tech Lab - The New York Fashion Tech Lab delivers the premier platform for collaboration between major fashion retailers and the startup community. The Lab connects a select cohort of women-led, fashion-focused technology companies with New York's leading fashion retailers and brands fostering iteration, validation, and acceleration of technologies to advance the industry.
The NYU Stern Fashion Lab will serve as a central hub for industry-related projects and networking. The NYU Stern Fashion & Luxury Lab connects students with industry leaders through projects and networking. The NYU Stern Fashion & Luxury Council includes members from across the industry.
LIM College Summer Fashion Lab - LIM College's Summer Fashion Lab is a comprehensive pre-college program that offers high school and college students the opportunity to study fashion at the college level, experience New York City, and test drive a college exclusively devoted to the business of fashion. Students have a variety of one-week credit and non-credit courses to choose from across weeks in June and July, as well as the opportunity to live in LIM's residence hall. Last year nearly 400 students from across the U.S. and several different countries attended the Summer Fashion Lab program and half resided in the residence hall.
Apparel Industry requires great attention to quality assurance. One method to monitor quality is to submit samples to testing labs.
A place for kids to learn about fashion:
Fashion Lab NY - the art and science of fashion.
Sewing ProjectLAB™ for Kids Young Designers join us for Creativity, Fashion and Fun in this 4-week program. Sewing Projects are different every week, and include (but not limited to) Handsewn Bags, Hair Accessories, Infinity Scarves, Skirts and Shorts. Our projects are on-trend for the season and perfect for beginning or returning students with some sewing knowledge.
Teen Fashion Design And Sewing Lab All teen fashion students learn how to create their vision from concept to a wearable garment. Skills they will learn include sketching their design, cutting fabric from a paper pattern, various stitch techniques, and taking measurements. Additional skills will be introduced based on a student's ability and experience. Perfect for beginner - intermediate sewists.
Fashion Lab clothing stores:
The Fashion Lab (Greece) - The Fashion Lab is a fashion laboratory of clothing design experimentation.
The world of fashion is enormous. Sometimes a little fashion summary can be advantageous.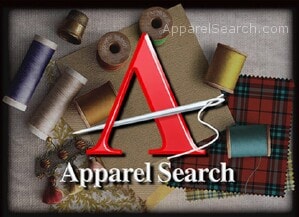 We hope this summary of fashion section has been of help to you.
Thank you for using the Apparel Search website.