Manage risk & achieve your goals of products that meet regulations. Use third party testing services to make sure that the proper quality you intended is maintained. Find clothing & textile testing labs that perform Quality Testing, Performance Testing, Safety Testing, Material Testing and more.
Clothing & Textile Testing Labs
Words Garment Manufacturers do NOT like to hear
Search for employment in a quality testing lab for apparel and textiles in our employment section. You can search for a job as a Textile Lab Manager or quality technologist, or quality control manager.
Learn about Quality Assurance and other quality issues for the fashion industry.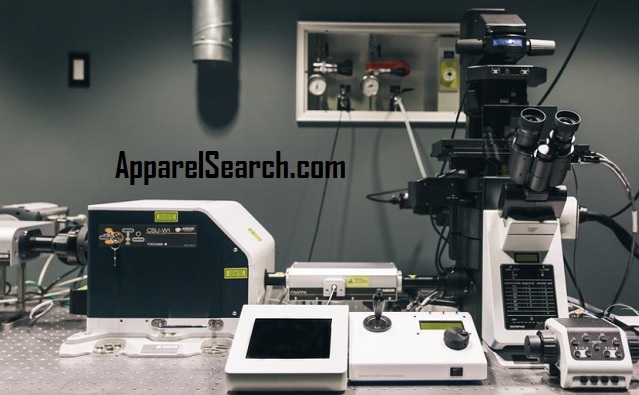 Where can you find the best testing labs for clothing or fabrics? Try the guide below.
Clothing & Textile Testing Labs
Also, check the Quality Testing Labs Korea page.

Accugen Laboratories, Inc: Accugen laboratories, Inc has been providing microbiological testing services since 1997 on nationwide and international basis . Accugen is a FDA registered, independent contract microbiology laboratory. They offer full microbiological testing including antimicrobial testing and bioburden. Their microbiological testing laboratory is comprised of a highly experienced team of microbiologists who are experts in testing ASTM, AATCC, AOAC, FDA, EPA, USDA, USP, CTFA, JIS, ISO and other methods of analysis. Their competent professionals have decades of experience in routine microbiological analysis, special microbiology, research and a variety of other microbiological testing. Accugen has provided impeccable microbiological services to textile, pharmaceutical, disinfectant, cosmetic, food, personal care, household, medical device, antimicrobial, paint, paper, plastic, and other miscellaneous industries. At Accugen, they understand the challenges presented by a changing market place and their goal is to maintain the cost effective and highest quality microbiological testing analytical services. Address: 50 West 75th street, Ste 209, Willowbrook, IL 60527 Phone: 630-789-8105 or Toll free: 800-282-7102 Fax: 630-789-8104 E-mail: info@accugenlabs.com
---

Australian Wool Testing Authority (AWTA)
was established with the specific purpose of providing an independent testing service to measure the Moisture Content of Scoured & Carbonised Wool for the Australian wool industry
---

Centro Controllo Tessile: Italy. Independent test facility for the chemical, visual and physical testing of textile materials. English and Italian.
---

CMA Testing and Certifications Labratories (Hong Kong): CMA Testing is experienced in textile and garment testing. Apart from physical testing and quality checking in the laboratory, they also provide on-site inspection services. Their service covers many countries and regions in Asia.
---

Codetex srl: fabric quality control-Stabilizing treatments-Laboratory Tests-Inspections and tests at italian and overseas producers. Logistics: warehouse, raw materials, storage and transport management. CO.DE.TEX. Group consist of four companies that manage a total of nine factories as well as eight local units on the premises of two fabric producers. Italy Address: Via Chieri 107 Andezeno (Torino) 10020 Italy Phone: 39-0119434433 or 39-0119434364 Fax: 39-0119434464 Email: infocodetex@codetex.com Contact: Roberta Menab - Export Manager New York Office: Fisk Building, 250 W 57th Street,Suite 2414 New York,NY 10107 Phone 212-957.2720 fax 212-957.1975

Consumer Testing Laboratories (CTL): Now part of UL. Whether you're a manufacturer or retailer, doing business in the United States or overseas, the Consumer Testing Laboratories can develop turn-key quality programs customized to your particular needs, serving you on-premise or off site, installed and completely managed by their staff. Each of their laboratories is superbly equipped and expertly staffed. Their textile, mechanical and electrical engineers are among the best in their fields. And, they support their technical staff with the very best testing equipment. They have the latest equipment for testing apparel and textiles.
---

Drycleaning & Laundry Institute (formerly International fabricare Institute): The Drycleaning & Laundry Institute, formerly the International fabricare Institute, is one of the world's leading authorities on the care of textiles and apparel products of all kinds. As an international trade association, DLI serves the interests of thousands of organizations and individuals concerned with garment cleaning care and serviceability. The Institute's Textile Testing Laboratory, founded over 75 years ago is equipped to carry out today's standard test procedures for evaluating specific textile properties, performance related to laundering and drycleaning, and establishing care label instructions. Purchasers of textile care items save valuable time and expense by using our testing facilities to evaluate durability and serviceability of products on a comparative basis before purchase. Testing also assures the suitability of the textile for the product's intended end use. All tests performed by the DLI Textile Testing Laboratory are confidential and each report is produced as an original. Testing protocols can be specifically tailored for specific product and purposes. Address: 14700 Sweitzer Lane, Laurel MD 20707 Phone Number: (301) 622-1900 or (800) 638-2627 Fax Number: (240) 295-4200 E-Mail: testingservices@ifi.org
---

East Thuringian Material Testing Co: Germany. Business arm of the Thuringian Research Institute for Textile and Plastics, dedicated to performing of test procedures on natural and man-made fibers and textiles, and of process development testing of nonwoven needlepunch structures.
---

ETC Laboratories: ETC Laboratories conducts physical, thermal, and environmental tests on apparel and textile products. Address: 40 Ajax Rd. Rochester, NY 14624 Phone: (716)328-7668 Fax: (716)328-7777
---

Faserinstitut Bremen eV (Germany): Independent testing and research institution, active in natural fibers production and processing technologies and methods. Comprehensive testing programs for cotton and wool fiber for producers, manufacturers and merchants.
---

FITI : On the basis of accumulated data from experience of textile testing and inspection since 1964,FITI is speedily and accurately providing testing and analysis services of polymeric products such as paper, leather, rubber, plastic, resin as well as textile, and performance evaluation services of consumer goods, industrial materials and high-performance advanced materials. Furthermore FITI is multi-field testing & research institute conducting analysis of environmental contaminants such as waste water and dust, toxic heavy metal content, pesticide content on food, hygienic evaluation of antimicrobial deodrant finish and Toxicity. FITI is an approved Laboratory by Japan Ministry of International Trade & Industry as Foreign Inspection Body of JIS Marking System, State of California and The Woolmark Company and a member of ISO Technical Committee 38 in Korea, AATCC, ASTM, AAMA, BTTG, CFI and LD for technical information, furthermore a cooperative laboratory of world leading testing & Inspection organizations such as Intertek testing Services in Hong Kong and Japan Spinners Inspecting Foundation (BOKEN) in Japan. They have been conducting the internationally accepted services of testing, inspection and consulting with worldwide network.
---

Geospec, Ltd: UK. Independent laboratory for testing of geosynthetic and geotextile materials. Lists of standard tests for fabrics, membranes, clay liners, composites and grids.
---

Helmsman Quality & Technology Services Co., Ltd. is a leading quality control provider who helps you to ensure the quality of your purchasing goods. Accredited by CNAS against ISO17020& ISO17025 and with more than 15 years of experience and over 500 professional staff in more than 48 offices around the world, they offer a wide range of quality assurance services, covering factory audit, social compliance audit, pre-production inspection, during production inspection, pre-shipment inspection, 100% inspection, loading supervision and product testing as well. Helmsman Quality & Technology Services Co., Ltd. Add: 3/f, 152# North Jianxin Road, Fuzhou, Fujian, China Tel: +86-591-87641880 Fax:+86-591-83724643 E-mail:betseyzhou@hqts.com
Quality Testing Services

/

Testing Labs
Quality Inspection Services
---

Hohenstein Institutes: Germany. Independent, commercial textile testing and development company. Applied research in textile materials and products. Consulting, quality management and certification, and training services. English and German.
---

Industrial Analytical Services Inc. (USA): Testing Laboratory specializing in process water analysis, microbiological identifications and particle analysis. This testing can come in handy for printers. Address: 287 Whitney Street Leominster Massachusetts 01453 USA Phone: 978-466-3422 or 866-466-3473 Fax: 978-466-3492 Email: simkus@iasamerica.com Contact: Rooney Simkus
---

Inotex, Ltd (Czech Republic): Textile testing and consultancy. Product research and development. Technical information and assistance. Materials and product testing and evaluation. Technology transfer and consulting. Also, suppliers of dyes and chemicals.
---

Institute for the Certification of Quality in Leather (ICEC) [Italy]: Non-profit institution, founded by tanners, processors and manufacturers, involved in certification of quality systems and procedures for the European leather and leather goods industries.
---

Intertek Labtest: World wide group of testing laboratories for the textile, footwear, toys, petroleum and chemicals industries. Also, ISO certification and related services.
---

KEMTI ( Korea Environment & Merchandise Testing Institute) (Korea) Material compositions, dye fastness, shrinkage, water-resistance, water-repellence, hardness, permeability, etc. Textile fabrics, belts, non-woven cloths, sewing threads and apparel, socks, tents,bags,hats, zippers, etc. KEMTI is an official testing institute conducting testing, quality inspection, technical guidance, education and training and research of science and technologies for living goods such as fur and leather products etc.
---

Korea Apparel Testing and Research Institute(KATRI): (Korea) testing and research institute accredited by government; testing, inspection, analysis and research of textile and related products for the textile industry. They are a nationally and internationally accredited testing, inspection & research institute based on 40 years of experience. They are endeavoring to keep up to date with the demands of the 21st century and anticipated changes in the industry, and act accordingly. They aim to be in the forefront of any changes. Their company has the ability and capacity to diversify and increase its scope to be able to act in the best interest of the industry. Together with their partners they will be a world leading institute in the future and provide competitive and professional services to their clients. Services include description of quality and care instructions, confirmation of all specifications, evaluation of colorfastness, dimensional stability and physical characteristics, down and feather testing, specification test of harmful substances and processing catalysts, infection resistance tests, and analysis of defective factors for consumer protection.
Quality Testing

Inspection Services
---

KOTITI (Korea Textile Inspection & Testing Institute): the Korean textile industry is facing many difficulties: developing countries in Asia drive the prices lower in the market, technology competition with advanced countries is very keen, and China, the biggest textile producer and exporter in the world, recently joined the WTO. The world textile market will be totally changed by the complete liberalization of textile trading. To overcome these difficulties, domestic textile industries have to promote international competitiveness by activating research and development service for high-functionality in products and efficiency in textile production, restructuring of textile industry, and transition to 21st century high-technology. KOTITI has been founded to be a Textile Inspection & Testing Institute by Spinners & Weavers Association of Korea in 1961, for the development of Korean textile industry. For over 40 years, based on the contributions of textile industry development, accumulated technology and high-tech test facilities, KOTITI has performed Testing & Analysis, Quality Inspection, Research & Development, Technology Assistance Services under the slogan of Accuracy, Swiftness and Kindness to strengthen the Korean textile industry at the international competitiveness. KOTITI's employees are doing their best to make KOTITI one of the world leading Testing & Research Institute in the 21st century.
---

Leather Research Laboratory (USA) analytical, technical and certification services for the leather processing industry. Also, consulting, testing, and educational and training services. Located at the University of Cincinnati.
---

Merchandise Testing Laboratories, Inc. (MTL) - check Bureau Veritas http://www.bureauveritas.com The Bureau Veritas Consumer Products Services division is a world-leading concept-to-consumer quality assurance and compliance services provider to manufacturers, distributors and retailers. With a presence in every major sourcing and selling territory around the world, our solutions help companies making, distributing or selling products to improve their: Product quality, safety and compliance, Sourcing flexibility, Speed-to-market, Profitability, Brand security throughout the supply chain.
---

North American Science Associates, Inc (NAMSA) [USA]: independent laboratory with affiliates worldwide. Provides biological, chemical and physical testing services to the medical device industry, and offers education, consultation and on-site evaluation of customer operations. Bioburden and biocompatibillity testing for nonwovens, produced for medical end uses.
---

Nottingham Consultants, Ltd (United Kingdom): commercial company of the Nottingham Trent University. Business consultants and services, and organization of short courses and training programs. Color fastness, dimensional stability and physical testing services for the textile industry.
---

Precision Testing Labs: independent testing facility specializing in footwear, textiles and consumer products. We serve business and industry fulfilling quality control, research and vendor consistency functions.
---

Q-Tex SA: Greece. Independent laboratory for textile quality control and certification. Technical and manufacturing assistance. Applied research on fiber and textile technologies. Consultants for standards, regulations and legal issues. Lists of European and US test standards. English and Greek.
---

SGS U.S Testing Company Inc. (SGS) / SGS Group / SGS: Multi-national group of laboratories, active in testing, verification and certification of materials and products. Testing and evaluation of natural and synthetic fibers, textile fabrics and waste, and garments.
SGS Canada Inc
SGS Netherlands B.V.
SGS United Kingdom Ltd
---

Shuster Laboratories, Inc (USA): Independent laboratory for product evaluation and testing. Services include product development, testing and technical consulting. Bioburden and biocompatibillity tests for the nonwoven medical fabrics industry.
---

Specialized Technology Resources, Inc STR (USA) Independent testing institute with laboratories world wide. Quality assurance, polymer research, product and process engineering and specialty manufacturing. Material and product testing services for the textile, nonwovens and leather industries. Address: 10 Water Street Enfield, CT 06082 Phone: (860)749-8371 Fax: (860)749-8234
---

Tessil Controll System (Italy): Independent testing lab specialized in quality control for every kind of fabrics. All the latest technologies are used to perform many chemical, physical, and size tests in order to guarantee a perfect quality. Headwuartered in Piedmont and Veneto, near Italy's most important production areas, Tessil Controll System can check fabrics also during their production, in order to tackle possible problems since their origin. Address: v. biella 34 salussola (BI) 13885 Italy Phone: 39-0161-997182 Email: info@tessilcontroll.it Contact: Mr. Davide Deni
---

Testex AG (Switzerland): Independent textile testing institute. Chemical analysis, mechanical and electronic testing of fibers, yarns and fabrics, and consulting on ecological management issues. English, German and French.
---

TestTex India: Leading textile testing laboratory carrying out analysis for yarn, fabrics, Garments/apparel, Dyes, Auxilliaries, Water & Eco-friendly tests. They undertake inspection of garments and fabrics. They are also buying agent for overseas buyers for clothing, fabrics, readymade garments, accessories etc. Address: 301-304Premsons Industrial Estate, Caves Road, Jogeshwari (E) Mumbai 400060 INDIA Phone # 91 22 28259190 Fax # 91 22 28265116 E-mail: labsindia@testtex.com or shingala@bom3.vsnl.net.in Contact: Ms. Meeta Shingala/v.Ramachandran
---

Texanlab (India): They are an independent textile testing laboratory undertaking analysis of yarns, fabrics, garments, textile processing chemicals and dyes. They also undertake the analysis of various ecological parameters relevant in the textile industry. Address: 3rd floor, Narmada, Laxmi Complex,Vartak Nagar, Pokhran Road No.1, Thane 400 606 India Phone: 00-91(22)540 5973 or 00-91(22)540 5974 Fax: 00-91(22)540 5976 Email: texanlab@vsnl.com Contact: Mr. Ullhas Nimkar - CEO
---

Textechno Textile Testing Technology: For more than 70 years testing instruments produced by Textechno have formed the basis of effective quality control in the textile- and man-made fibre industry. From the beginning, Textechno has always been singular, compared to other suppliers in this field, in that all mechanical components as well as electronics and software have been produced in-house with state of the art machinery, since 2004 also for the Austrian subsidiary company Lenzing Instruments.
---

Textile Testing International (Pakistan): For the Apparel industry Textile Testing International has the capacity to not only test but to also offer technical advice to the industry. Some of the basic tests conducted are Dimensional stability to washing, Color fastness to: Laundering / Washing, Water, Crocking, Light, Perspiration, Non-chlorine bleach, Chlorine bleach, Pilling resistance, Flammability & fiber analysis etc. Address: 137-A, Faisal Town Lahore-54500. PAKISTAN Tel: 0092-42-111-786-001 Fax: 0092-42-517-66-66 E-mail: marketing@ttilabs.net Contact: Aabid Mehmood
---

TV SD PSB Products Testing (Shanghai) Co., Ltd.: Established in Germany 140 years ago, TV SD is one of the world's leading technical services providers, offering knowledge services, inspections, testing, expert opinions, certification and training. Approximately 14,000 employees at over 600 locations worldwide provide technology, system and know-how optimisation. The textiles, clothing and footwear sectors present unique challenges. Fashion cycles are fast. Competition is fierce. Regulations constantly evolve. That's why speed to market, quality and price are vital for success. Ensure your products meet global quality and safety standards. North 43 Building, No. 556 Fa Sai Road Wai Gai Qiao FTZ Pudong New Area, Shanghai 200131 China Phone: [86] 21 50483138
---

UL is a premier global independent safety science company that has championed progress for more than 120 years. Its more than 11,000 professionals are guided by the UL mission to promote safe working and living environments for all people. UL uses research and standards to continually advance and meet ever-evolving safety needs. They partner with businesses, manufacturers, trade associations and international regulatory authorities to bring solutions to a more complex global supply chain. For more information about their certification, testing, inspection, advisory and education services, visit http://www.UL.com. UL, a global safety science leader, announced October 6, 2016 the acquisition of Consumer Testing Laboratories Inc. (CTL), a leading multinational retail testing company, to expand UL's global footprint and services. CTL, was a privately-held company based in Bentonville, Ark., is a recognized leader in quality assurance services for the retail industry. UL will leverage CTL's facilities in five countries to extend its reach to its customer base and to offer a larger portfolio of services to these customers. UL offers a comprehensive suite of retail testing services to help ensure the quality of merchandise that reach store locations.
---

Vartest Laboratories, Inc.: they are an entirely independent, nationally and internationally accredited organization having no commercial connections with manufacturers, processors, converters, distributors or traders. They take pride in performing high caliber tests, evaluations and services with complete objectivity, impartiality and confidentiality. Nine laboratory sections cover the wide range of ASTM and AATCC test methods and industry standards including fiber identification and content, physical and chemical testing, colormetrics, biometrics, photonmetrics and flammability. Routine maintenance and scheduled calibration of instruments and equipment along with continual employee training ensures consistently accurate test results. Vartest evaluates fibers, yarns, fabrics, apparel, home furnishings, automotive and industrial textile products. Address: 19 West 36th St., 10th Floor New York, NY 10018 Phone: (212) 947-8391 Fax: (212)947-8719
---

Yocom-McColl Wool Testing Labs: tests raw wool for fiber diameter and yield to determine its best use in textile manufacturing.

---

Zellweger Uster: Supplier of total quality solution from fiber to fabric.
Wow, this page is great for learning about garment testing. Who would have thought that testing clothing would be so much fun?