A library is a collection of sources of information and similar resources, made accessible to a defined community for reference or borrowing. A fashion library is a collection of information about clothing, footwear, and fashion accessories.
Berg Fashion Library (part of the New York Public Library) - Comprehensive coverage of world fashion from reference titles, journal articles, ebooks, and images. Select "Resource Area" to access lesson plans, thematic reading lists, and biographies. Winner of the Dartmouth Medal, Berg Fashion Library is the leading resource for students and researchers of fashion studies. First launched in 2010, the Berg Fashion Library is a subscription product that offers a broad range of text and image resources on dress from across cultures.
Kent State University Fashion Library - The June F. Mohler Fashion Library is the primary repository at Kent State University for printed materials on the history of fashion, the apparel industry, fashion retailing, fashion accessories, and fashion design.
Albright Fashion Library - Legendary NYC-based fashion stylist Irene Albright's 7,000-square-foot space is loaded with around 20,000 high-fashion designer treasures, such as Giambattista Valli gowns, DSquared2 jackets and Christian Louboutin shoes, available for rent. By appointment only.
Fashion Institute of Technology Fashion Library (Gladys Marcus Library) - their dedicated and knowledgeable Library team is there to guide your library experience. You can also use there website to keep up with their services, news, announcements, and social networks. Learn more about FIT from the Fashion Institute of Technology summary page.
Drexel University Libraries Fashion Design - This guide is intended to help you with your research for fashion design courses.
If you would like to find fashion books for possible purchase, you may want to visit our fashion books section.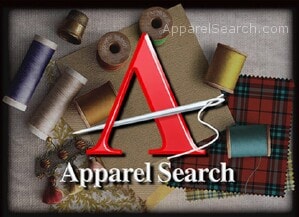 What can be found in a fashion library? For one thing, you may be able to find trendy books. A book is a written or printed work consisting of pages glued or sewn together along one side and bound in covers. Books about fashion can be found at your local library or a special fashion library.
We hope this summary of fashion section has been of help to you.
Thank you for using the Apparel Search website.