Educate yourself about fashion by reading.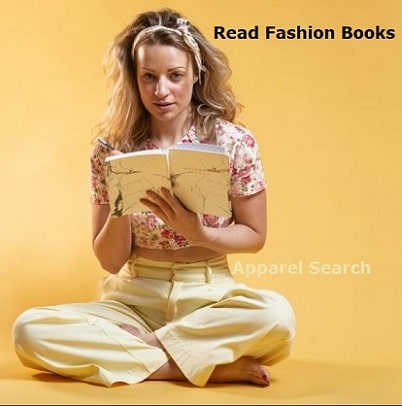 Apparel Books & Fashion Books Search Engines
Career Guide Books - fashion careers
Pattern Making Books - books for pattern makers ...
Retail Math Books - Math for Merchandising
Below you will find a few books of possible interest:
Fashion Forecasting (by Kathryn McKelvey and Janine Munslow) Everyone in the fashion business needs to develop an essential survival skill: how to interpret the intelligence provided by the fashion forecasting industry, to anticipate and respond to emerging trends. Lavishly illustrated in full color throughout, with clear and relevant explanations of the processes involved, Fashion Forecasting is for fashion students and young professionals who already have acquired some fashion knowledge and skills. The authors interviewed the key players within this exciting industry and provide here fascinating insights into the dynamic contemporary fashion forecasting world and the varied creative roles within it - from intelligence gatherers to project consultants. The book covers how a trend is sourced, anticipated and developed, and also explores the interaction with marketing and brand development.
IL FIGURINO di MODA (Italian and English language) Step-by-step the book analyzes the fundamental aspects of the woman, man and children Fashion Drawing In the book Il Figurino di Moda you can find lot of topics related to the basics and practical application of fashion design illustration, from hand-creation to fashion accessories. From this fashion drawing book will benefit both students who are just beginning in the fashion field and those who already have studied or possess work experience.
The Ins and Outs of the Fashion Industry From a Fashion Insider : If you're interested in breaking into the exciting world of fashion, The Ins and Outs of the Fashion Industry from a Fashion Insider will show you how. With over ten years of experience in the fashion industry, author Yolanda Brunson-Sarrabo divulges the secrets to achieving success in this competitive business. This book reveals the intricate world of fashion step-by-step. In each section, Brunson-Sarrabo shares invaluable tips from her personal experiences. From finding a job to keeping it, this guide will show you how to navigate through the peaks and valleys of the industry. Of special interest are a detailed description of New York's Garment District, and a chart that breaks down the positions, responsibilities, skills, and experience necessary to succeed in the fashion industry.
Fashion Marketing Third Edition : The new edition of this fashion marketing book has been updated throughout with new material on different promotional media, visual marketing and international marketing research; and new coverage of internal marketing, supply chain management, international marketing communications as well as the role of the internet.

For more books about fashion you can try LibraryThing. View this library of fashion books to get a nice view of what is available.

Learn more about Fashion for Profit.
Visit our new Fashion Books page as well.
Find a job as a fashion editor.
In addition to reading books about fashion and apparel, you may have interest in various fashion magazines. You can find a very good selection at our new Apparel Magazine web site.
If you do not like to read fashion books, or simply do not know how to read, you may have interest in Fashion Movies.
If you are researching the fashion industry, you may want to check out the fashion industry statistics section.

Have you heard about Silk by Rupert James. Christine Fairbrother is a high-powered barrister, the scourge of the divorce courts, hoping to become a QC to take silk after her next high-profile case. Her daughter, Isabelle Ciss, is a talented graduate launching herself on the London fashion scene, full of dreams and ambitions and still smarting from her parents divorce. Blonde, beautiful Victoria Crabtree is the mistress of a wealthy Italian garment manufacturer, bored with being a kept woman, hungry for security and stability with the man she loves. Three women three generations set on a collision course. Their lives and conflicting ambitions become tangled as Christine handles the divorce case that could give Victoria the man she's wanted for her own for so long but which could wreck her daughter's career at the same time.