Directories >> Design Tools >> Apparel Business >> Technical >> How To's >> Dictionaries >> Sourcing >> Shopping >> Grading >> Pattern Making
Don't forget to visit the fashion libraries.
If you are new to the fashion industry or an experienced garmento, reading books about fashion and textiles is one of the best things you can do to stay ahead of the competition. If you are serious about fashion, it is very important to stay educated regarding fibers to fashion. Read a book about fabrics, manufacturing, pattern making etc.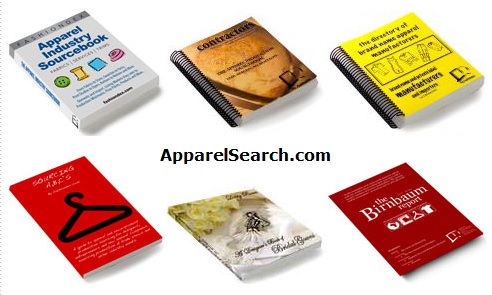 View more clothing industry books at Fashiondex
Directories The number-one collection of fashion industry sourcing and reference material available.
Design Tools All the best fashion, production, and design inspiration books to make your designing life easier.
Apparel Business The most current books on the business of the fashion trade and running a fashion company.
Technical A huge selection of technical know-how publications.
How-To's Red-hot how-to books on all the phases of design and production.
Dictionaries The finest fashion and related terminology books available.
Sourcing Up-to-the-minute publications on sourcing and finding and working with the suppliers and materials, worldwide.
Shopping Oh where, oh where, should you shop???
Grading & Pattern Making Books
Creative reference books to inspire designers, contains an abundance of designs. Ideal for graphic artists, print, textile & embroidery designers and everyone in the fashion industry.