We have been looking for the best fashion merchandising definition but it has been rather challenging. Some websites have a grey area where the mix fashion merchandising with fashion marketing. This is tricky because each technically have different criteria and tasks but they also do truly overlap to some extent.
In the broadest sense, merchandising is any practice which contributes to the sale of products to a retail consumer.
Marketing is defined by the American Marketing Association as "the activity, set of institutions, and processes for creating, communicating, delivering, and exchanging offerings that have value for customers, clients, partners, and society at large." Personally, we prefer the original definition which was simply a term developed from the original meaning which referred literally to going to market with goods for sale. Marketing is the action or business of promoting and selling products or services, including market research and advertising.
Here is the Apparel Search summary of merchandising and marketing as it relates to the clothing industry:
Fashion Merchandising is

anything

that contributes to the sale of products to consumers.

Fashion Marketing is the activity of promoting and advertising fashion products to consumers (this contributes to the sale of products).
So, this would mean that fashion marketing is a segment of fashion merchandising.
Fashion merchandising begins at the early stages of fashion design and carry's thru until product is officially sold to consumers. Fashion merchandising is a broad range of activities that contribute to the retailer's process of getting clothes, shoes and accessories from the original design to the end consumer.
Fashion merchandisers are responsible for how a brand is presented to the public. They need to help with merchandising a collection, marketing, retail store displays, public relations campaigns, and more.
Learn more about fashion merchandising from our terminology section.
You may want to also read the fashion merchandising jobs summary page.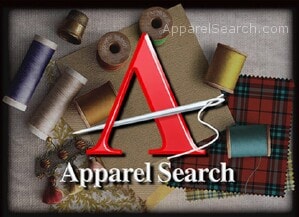 You may be interested in viewing our fashion marketing summary page as well.
The world of fashion is enormous. Sometimes a little fashion summary can be advantageous.
We hope this summary of fashion section has been of help to you.
Thank you for using the Apparel Search website.