Marketing is the action or business of promoting and selling products or services. The process of marketing includes market research and advertising. Fashion marketing is the promotion of clothing, footwear, or fashion accessories (or related products & services). Individuals working as a fashion marketing often help create advertising campaigns and branding efforts.
The fashion industry has many full service marketing agencies that help clothing companies and fashion brands market their products or services.
Learn more about fashion marketing in our terminology section.
The marketing of fashion helps influence fashion decisions at many levels. Marketing can be used for business to business purposes as well as business to consumer.
The psychology of fashion play an important role in the development of marketing strategies. Both consumer phycology and business phycology plays a role. Learn more about the psychology of fashion. Fashion psychology most definitely effects buying decisions which is a key goal of marketing.
Some marketing is done via paid advertising. However, that is not the only method. Working with a public relations company and issuing press releases is a good alternative to paying for advertisements in magazines, newspapers, or on billboards. The good old fashion press releases can go along way to your companies marketing objectives.
Find fashion PR companies.
In the modern world, the internet is obviously an very important marketing tool. Regardless of if you want to build your own website, use social media or post Youtube videos, one of the primary goals is to develop viral fashion marketing. Viral fashion marketing can help a fashion brand quickly gain name recognition with a wide audience.
If you are interested in working in the field of fashion marketing, we suggest you attend a fashion school and get a bachelor's degree in fashion marketing or at least take a few courses on the subject. Learn about educational options from our fashion school section.
You may want to check the Fashion Institute of Technology fashion majors summary page.
Fashion marketing jobs:
This segment of the apparel industry includes market research, product marketing and public relations. The US marketing industry comprises a wide assortment of jobs in fashion marketing.
Fashion Marketing Jobs LinkedIn
Fashion Marketing Jobs SimplyHired
If you work in the field of fashion marketing, you may want to join the fashion marketing group on the Fashion Industry Network.
Advertising which is a key component of marketing, is the activity or profession of producing advertisements for commercial products or services. Fashion advertising is a form of marketing communication used to promote or sell clothes, shoes, handbags, or other fashion products or related services. The best place for fashion advertising is actually on Apparel Search.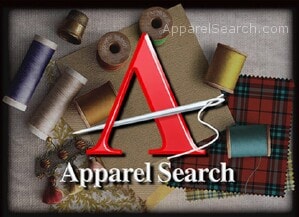 You may find the following fashion summaries to be helpful.
Are you ready to market your brand to the world?
We hope this summary of fashion section has been of help to you.
If you are interested in reading about the apparel industry and advertising, you may want to read about fashion advertising going crazy.
Thank you for using the Apparel Search website.