Fashion merchandising and fashion marketing are often related to one on another. However, they are different. Product "marketing" drives people to the products and "merchandising" helps sell the product. Merchandising examines fashion trends, help retailers properly stock & display fashion lines, and promote merchandise.
Fashion merchandising is the visual promotion of apparel and involves all of the tasks necessary to deliver the clothing requests and meet the needs of potential customers and designers.
Fashion merchandising involves the production of fashion designs and distribution of final products to the end consumer. Fashion merchandisers work with designers to ensure that designs will be affordable and desired by the target market.
Merchandising, within fashion retail, refers specifically to the stock planning, management, and control process.
Learn more about fashion merchandising in our terminology section.
A career in fashion merchandising requires an intuition for fashion trends and also a shrewd understanding of business management. Being stylish is only have the battle. A fashion merchandiser needs to understand style, visual display, design, marketing, and more.
You can search for fashion marketing jobs at employment websites such as LinkedIn.
Before obtaining a fashion merchandising job, you should take courses on the subject at a fashion school. Students in fashion merchandising learn how to manufacture, purchase, promote, and sell fashion items. They learn about visual merchandising from clothing and jewelry to cosmetics. They also learn about textile fiber and fabrics which are used to make clothing.
You can also gain a little more understanding on this topic by reading our fashion merchandising summary page.
Learn about fashion schools that offer fashion merchandising majors from the fashion school summary page.
Find fashion merchandising resources for the apparel industry.
You may also want to learn about fashion design.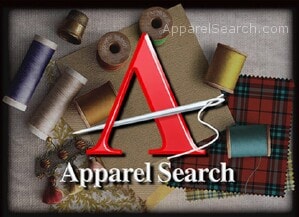 When you are done learning about fashion merchandiser jobs, you may want to learn about other career path opportunities by visiting the fashion jobs summary page.
We hope this summary of fashion section has been of help to you.
Thank you for using the Apparel Search website.