Fashion jobs are an important aspect of the fashion industry. With out employees and employers, we technically could not have an actual industry. The business of fashion survives because of the balance between employees and career opportunities.
Find permanent jobs, fixed-term contracts, internships, freelance work, seasonal offers, and temp positions in the apparel industry.
A few of the fashion job categories include the following:
Retail & Retail Management
Sales
Design
Marketing
Communication
Merchandising
Distribution
Logistics
Production
Quality Assurance
Photography
Modeling
IT & Web Development
Finance
Administration
Human Resources
and the list goes on.
If you look hard enough, you can find fashion jobs in every state of the United States. If you can't find employment in your state, you may want to start your own fashion business there.
Learn more about fashion jobs.
What city has the most fashion jobs? We don't actually have facts to support this statement, but if we were to guess, we would say New York City has the most fashion jobs. Do you agree or disagree? Note: this is in regard to cities in the United States.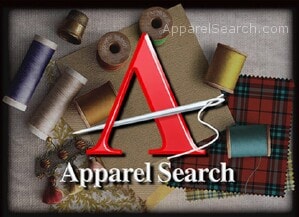 Why have a job in fashion? Because you have not won the lottery yet.
We hope this summary of fashion section has been of help to you.
Thank you for using the Apparel Search website.