New York fashion is more than just New York Fashion Week. The apparel industry thrives in New York year round. If you are interested in working in the garment industry, we strongly suggest that you further investigate opportunities in either New York state or New York city. Finding fashion jobs in New York is definitely a good idea.
Learn about the New York Fashion Industry.
---
Fashion Jobs New York can be found from the following:
LinkedIn Fashion Jobs New York
SimplyHired New York Fashion Jobs
New York is a state in the northeastern U.S., known for New York City and towering Niagara Falls. NYC's island of Manhattan is home to the Empire State Building, Times Square and Central Park. The Brooklyn Bridge connects Manhattan with the borough of Brooklyn. The iconic Statue of Liberty stands in New York Harbor. To the east, Long Island has beaches, the Montauk Lighthouse, the ritzy Hamptons and Fire Island. Although NYC is often thought of as the garment capital of the world, the entire state has much to offer in regard to fashion. The fashion industry spreads out beyond the borders of Manhattan.
If you specifically want to work in New York City, you may find the following page to be of help.
You should also check out our fashion careers NYC summary page.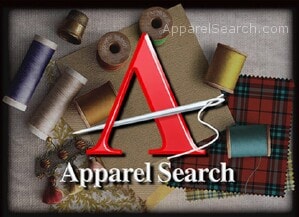 The world of fashion is enormous. Sometimes a little fashion summary can be advantageous.
If you have some spare time, you may want to also check the fashion jobs NYC summary page.
We hope this summary of fashion section has been of help to you.
Thank you for using the Apparel Search website.