Fashion careers in New York City are rather plentiful. That does not mean it is easy, but if you wish to work in the fashion industry, New York has strong potential.
Learn about the NYC fashion industry.
A career is an occupation undertaken for a significant period of a person's life and with opportunities for progress. A fashion career is one that is relevant to clothing, footwear, or fashion accessories (or related products or services).
Depending on your goals, you may want to carefully manage your career. Career management describes the active and purposeful management of a career by an individual. Part of this management or planning involves where you would like to work. One concept would be to work in an area that provides a good amount of opportunities. For example, if you work in a small town and you are not happy with your current situation, it may be challenging to find another local fashion company. On the other end of this example, if you work for a fashion company in NYC you will have more options to move from one company to another.
Fashion careers in NYC have many benefits. However, a few drawbacks as well. If you don't live in New York, keep in mind the time and expense for commuting. That is a consideration to keep in mind when evaluating your salary. Traditionally, career success has often been thought of in terms of earnings and/or status within an occupation or organisation. This can be expressed either in absolute terms (e.g. the amount a person earns) or in relative terms (e.g. the amount a person earns compared with their starting salary). However, keep in mind your "happiness" factor. If a long commute does not make you happy, the money you earn in NYC may not make you truly successful.
If you are just starting out and rather new to the apparel industry, you may want to start as an intern. If you have already done that, you can possibly move your career forward by obtaining employment as an assistant and then work your way up the ladder. You can find plenty of opportunities from the fashion assistant jobs NYC summary page.
SimplyHired Fashion Careers in NYC: See salaries, compare reviews, easily apply, and get hired. New Fashion careers in New York, NY are added daily on SimplyHired.com. The low-stress way to find your next Fashion job opportunity is on Simply Hired.
Is New York the fashion capital of the world? Not according to Paris, Milan, Hong Kong or Los Angeles.
You may also find interest in our fashion careers company name summary.
Learn more about fashion careers in NYC and other locations as well.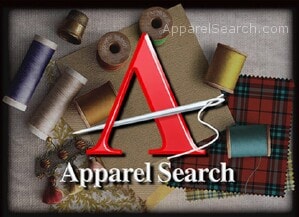 You may want to also view our fashion job listings summary page.
Also, don't forget to visit the fashion jobs New York summary.
We hope this summary of fashion section has been of help to you.
Who wouldn't want to work in New York City? Fashion is a great industry and NYC is a great city.
Thank you for using the Apparel Search website.