You may not actually want to be a fashion assistant working in New York. However, you may understand that being an "assistant" is the best way to start.
To become a fashion assistant, it is typically necessary to have a bachelors degree and helpful to have studied at a postsecondary fashion academic institution. However, a degree is not always a set in stone requirement. An assistant is a person who ranks below a senior person. Therefore, it is generally assumed that they are in a more entry level job that may require some training from more senior personnel.
Fashion Assistant jobs are often available in New York, NY. This is largely because NYC has many fashion companies.
Find fashion assistant jobs in NYC on LinkedIn and other employment websites. If you know more specifically regarding the career path that you intend to pursue, you can enter more specifics in the employment search engines. For example, instead of typing "fashion assistant jobs", if you want to be a designer you can search "fashion designer assistant jobs".
You can find estimated salaries at job sites such as Glassdoor. You can see some examples at the Glassdoor fashion assistant jobs NYC search results page.
Another option for fashion assistant jobs in NYC would be SimplyHired.com
Fashion assistants work mainly in the fashion industry as entry level workers. They can assist designers, manufacturers, merchandisers, wholesalers, retailers, public relations, etc. They may work at keeping sample rooms organized, assist at photo shoots, and do many other tasks.
Assistant designers lend both creative and practical support to fashion designers. They act as a liaison with distribution centers and communicate details with many teams and vendors, based on the job listings. Production assistants may also organize fashion events, such as runway shows.
The following are a few of the many fashion assistant jobs in NYC potential options:
Assistant brand Manager
Assistant fashion designer
Assistant marketing coordinator
Assistant fashion illustrators
Fashion buyer assistants
Fashion industry administrative assistants
You may have interest in visiting our fashion employment section.
Learn about the NYC fashion industry.
It might be beneficial to also visit the fashion careers NYC summary page.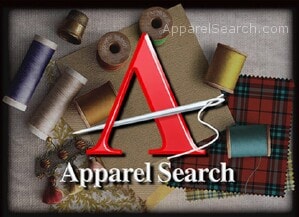 The world of fashion is enormous. Sometimes a little fashion summary can be advantageous.
Do you want to work in New York as a fashion assistant? NYC Fashion Jobs may be a good choice for you.
We hope this summary of fashion section has been of help to you.
Thank you for using the Apparel Search website.