Fashion assistants work mainly in the fashion industry as entry level workers. They can assist designers, manufacturers, merchandisers, wholesalers, retailers, public relations, etc. They may work at keeping sample rooms organized, assist at photo shoots, and do many other tasks.
Assistant fashion designers lend both creative and practical support to fashion designers. They act as a liaison with distribution centers and communicate details with many teams and vendors, based on the job listings. Fashion designer assistants may also organize fashion events, such as runway shows.
A fashion production assistant closely monitors the production calendar to help ensure that clothing factories meet deadlines. They help write production orders, collect shipment documents, tracking samples, submit garments or fabric for testing, and many other duties. Production assistants can help serve as a point person between internal departments and external vendors. Employed by fashion designers and retailers, production assistants also handle purchase orders and juggle multiple deadlines.
A stylist assistant works under a hair stylist or makeup stylist and helps with everything from greeting clients, mixing color and sweeping the floor. They help with special fashion events such as fashion week and other runway shows. They work with models as well as fashion designers.
Fashion assistants may act as a liaison with distribution centers, manufactures or retailers and communicate details with many teams and vendors. They have a wide range of tasks. If you seek a fashion assistant job, be prepared to wear many hats because you may be asked to do a very wide variety of tasks.
The following are a few of the many fashion assistant jobs in NYC potential options:
Assistant brand Manager
Assistant fashion designer
Assistant marketing coordinator
Assistant fashion illustrators
Fashion industry administrative assistants
Fashion production assistant
If you wish to work in New York City, you may want to visit the fashion assistant jobs NYC page.
Find fashion assistant jobs at LinkedIn and other employment sites that list fashion jobs.
Learn more about fashion jobs in our employment section.
If you don't have your heart set on finding a job as a fashion assistant you may want to learn more about various career paths available in the fashion industry. You can learn more about fashion assistant jobs as well as other career options from our fashion industry job descriptions section.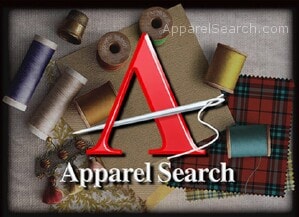 The world of fashion is enormous. Sometimes a little fashion summary can be advantageous.
We hope this summary of fashion section has been of help to you.
Thank you for using the Apparel Search website.