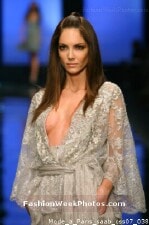 The Apparel Search Company has been working for many years to develop the best fashion industry resources to help make your life easier. One area that we feel is very important to our readers is the area of EMPLOYMENT. We currently offer many resources to help both employees as well as employers in the fashion industry.
People often ask, "how do I break into the fashion industry?". Well if you are interested in fashion careers, you have to work hard it it, just like any other career path.
If you are living in the United States and wish to find a fashion job, we suggest you search by location. After you find the state of choice, you can then narrow the search to the specific job category of interest.
Fashion Careers by Company Name
It seems like everyone wants to work in fashion. Actually there is a very good reason. The industry is amazing. However, it is not all fun and games. A fashion career comes with a great deal of hard work. In addition to having a good sense of style, it is critical to have a super strong work ethic and a high degree of intelligence and talent.
You may also find the Fashion Industry Careers page to be helpful to you.
When people think about a career in fashion, they often think only of being a designer or a super model. The fashion industry like any artsy or creative industry, is hugely diverse. The business has many different career paths to explore. Although their are numerous employment opportunities it is also important to understand that the field is competitive as well. Fortunately for fashionistas and garmentos, there are many different jobs in fashion to fit a variety of personalities and skill sets. If you can't easily find employment in your first choice, you can almost always find other options. Then you can work your way up to the optimal job that fits your desire.
Networking, self-promotion, sense of style, and personality can put you on the road to a great fashion career. Willingness to relocate may also be in your best interest depending where you currently reside. When trying to enter into the garment industry, New York and Los Angeles are typical hot spots to showcase your talents.
If you work in the fashion industry, please join us for discussions about fashion careers at the Fashion Industry Network. At the fashion industry network, you will go to the Groups section. From there you will find the fashion jobs discussion group.
Fashion careers are exciting for certain. However, sometimes we get stuck in the daily grind of employment. Yes, anything can get a tad stale after a while. It may be time to add a bit more excitement back into your life. Even if you are comfortable at your current employer, it can never hurt to further explore new fashion job opportunities.
Do you already have an exciting fashion career set in motion, but are eager to explore new opportunities? Or are you new to the industry? Either way, it is always a good time to research fashion jobs.

Learn more about the Fashion Industry.
Thank you for using the Apparel Search website.