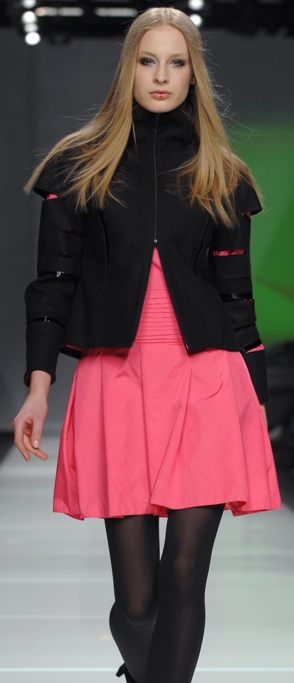 Fashion Jobs - this employment guide is developed by the Apparel Search Company. The section provide various resources for employees and employers in the apparel industry.
LinkedIn Fashion Jobs - LinkedIn is a business and employment-oriented service that operates via websites and mobile apps. LinkedIn is mainly used for professional networking, including employers posting jobs and job seekers posting their resume (CVs).
Career Builder - CareerBuilder has one of the largest online job sites in the U.S., but they are more than just a job board. They are the global leader in human capital solutions. Through constant innovation, unparalleled technology, and customer care delivered at every touch point, CareerBuilder helps match the right talent with the right opportunity more often than any other site.
Monster - we think you are already familiar with this monsterous employment site. This link should take you to their fashion job section.
Simply Hired - Need a new job or career? Search millions of full & part-time job listings at Simply Hired. Find top employers and salary info too. New jobs added daily.
Indeed - Ineed can help you find millions of jobs from thousands of company web sites, job boards and newspapers. one search. all jobs. Indeed.
Do not forget to contact the various fashion industry executive search firms. They are the perfect way to quickly find a good job. At the Apparel Search site you can try the employment agency directory to find available firms to contact.
There is a lot more to beginning a career in fashion than being adept at making your own fashion clothes or being able to give good fashion advice to your friends. The fashion industry is huge and it is an industry that always has its doors open, as fashions and trends are constantly changing.
By the way, after you have joined the fashion industry work force, you may be ready to join the Fashion Industry Network.

Do you know other fashion career website resources that you would like for us to add to this website? Let us know and we will consider your suggestions. If it will help you find a career in fashion, we will most likely add it to our list of resources for your convenience.
It's not all beautiful clothes and glamorous fashion events and parties. If you want to thrive in any of the fashion industry careers you better be prepared to work hard. This is a competitive business and only serious fashionistas need apply.
Those who possess a flair for fashion and style might be attracted to a career in the fashion industry. This industry offers various career paths and great opportunities. Employment in this field does not always require a college degree. However, education on the subject of textiles, clothing, design, marketing, etc., are certainly helpful. Associate's degree programs offer training in the skills needed for entry-level positions, while bachelor's degree programs include liberal arts studies and courses to help graduates excel with their selected fashion industry career path.
Learn more about how to find jobs in the fashion industry.