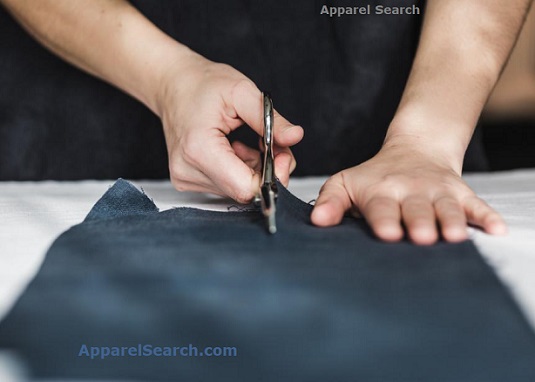 This section of the Apparel Search website allows you to search for fashion careers by searching employment opportunities that are available in a specific apparel industry category. For example, footwear, womenswear, menswear, childrenswear etc.
Search for fashion careers by job category of interest.
Footwear Careers - find employment in the footwear industry. Take your love for shoes to the next level.
Intimate Apparel Careers - work in lingerie.. We do not mean work wearing lingerie. This section is for people that wish to find a career in intimate apparel (buying, selling, designing of lingerie, bras, underwear etc.)
Outerwear Careers - work in the outerwear segment of the apparel industry. Find employment opportunities in regard to jackets, coats, parkas etc.
Fashion Merchandising Careers - looking for a career as a fashion merchandiser? This is the place to hunt for the perfect fashion merchandising career.
Fashion Modeling Careers - have you been trying to locate employment in the field of modeling. Well, you certainly should try the Clothing Model Directory to find a good agency. You can also use our engine to search for a career as a fashion model.
Sportswear Careers - start a career in sportswear. Find a job as a sportswear buyer, sportswear designer, sportswear sales person etc.
Womenswear Careers - find a career in womenswear. Become a womenswear buyer, womenswear sales person, womenswear designer etc.
Menswear Careers - find a career in menswear. Become a menswear sales person, menswear designer, menswear buyer etc.
Childrenswear Careers - find a career in childrenswear. Become a childrenswear designer, childrenswear buyer, childrenswear merchandiser, childrenswear salesperson etc.
Warehousing Jobs - the fashion industry is not all about design, sales, and manufacturing. The garment industry also utilizes warehouses to store our merchandise. Working in logistics, and warehousing is an important aspect of the industry.
Fashion Industry Job Category DESCRIPTIONS
Find jobs in the fashion industry.
Message to Employees About Fashion Career
Message to Employers About Employees
You may also find the Fashion Industry Careers website to be helpful to you.
What are the most popular fashion career paths? Well, not exactly certain which are the absolute most popular, but we are pretty sure that the following fall into the top 20 choices.
Fashion Designers
Retail Buyer
Fashion Illustrator
Merchandisers
Production Manager
Fashion Stylist
Textile designers
Personal Stylist
Garment Technologist
You can also browse for apparel industry jobs in the Fashion Career by State (in USA) section.
The Apparel Industry is a wonderful place to work. If you are new to fashion or are an experienced garmento, this industry provides an exciting career path. If you are not sure about a career in fashion, just give it a try

Thank you for using the Apparel Search website.