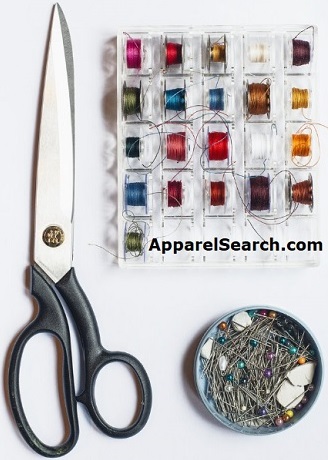 Abstract Graphics / Robko LLC: Abstract Graphics is a full service private label manufacturer with complete embellishment services. With over 30 years experience in mens, ladies and children's apparel they can provide complete packages. From pattern making, grading, markers, sample making, cut and sew to finishing the garment with quality contract screen printing, caviar beads or embroidery. They can also direct ship to your customer. Garment dye and garment wash available. T-shirts, sport shirts, oxfords, onesies, sweatshirts, camp shirts, rib t-shirts, sports specialty wear are just a few of the garments they can manufacture. Address: 214 Oak St. Nazareth, PA 18064 Phone Number - 1.8.PROMO.TEES Fax - 610.746.5563 Contact: Manufacturing Services and Embellishment Services - Art Rader, President, Email art@customapparelzone.com
USA Factory
Garment Washing
Garment Dyeing
Sample Making
Pattern Making
Cutting
Sewing
---

Bearse Manufacturing (USA): Bearse Manufacturing is a premier manufacturer of custom sewn goods that carry that the Made in the USA label. They serve industrial and commercial customers looking for bulk order quantities of product. They offer cut and sew services for a wide variety of products including bags, totes, carrying cases, pouches, and portfolios. They also have capabilities in material selection, imprinting, and packaging. Chicago Address: 3815 W. Cortland Chicago, Illinois 60647 USA Phone: 773-235-8710 Fax: 773-235-8716 Email: info@bearseusa.com Contact: Tom Auer, COO New York Address: 230 MacArthur Avenue New Windsor, NY 12553 USA Phone: 845-562-8080 Fax: 845-562-6843 Email: professionalsales@bearseusa.com Contact: Jim Erickson, General Manager
Manufacturer Item # 1: Bags
Manufacturer Item # 2: Totes
Manufacturer Item # 3: Pouches
---

Bloomfashion USA Manufacturer Inc.: Bloom Fashion USA. They manufacturer clothing in the United States. They offer the services of sewing, cutting, grading, etc. They have run this company more then 15 years. They have pattern makers, more then 50 sewing, cutting, variety machines for making clothes. They can also sew brand labels. Their company is in Virginia. They provide full service that their customers want. They do not have minimum order standards so you can order however you want. E-mail: racheljung1133@gmail.com or sales@bloomfashionusa.com
USA Clothing Factory

Sewing Contractor

Cutting Contractor
---

E.T. Apparel Manufacturing Co (United States): Contract cutting and sewing of uniforms and hunting suits, and corporate and promotional wear.
---

Exacta (USA): Exacta offers computerized apparel cutting, fusing, grading, and marking services for high-volume production. Located in the New York metropolitan area, Exacta has been serving North America since 1970. Exacta ensures your garments are produced with the highest quality and efficiency, offering rapid turnaround and competitive pricing. The Exacta team is experienced in the production of swimwear, children's clothing, women's dresses, designer apparel, service & military uniforms, men's suits, bridalwear, handbags, custom projects, and more. Contact them today to get started. Address: 118 John F. Kennedy Drive North, Bloomfield, NJ 07003 Phone: (973) 259-0104 Fax: (973) 259-0107 E-mail: contactus@exactagarment.com Contact: Mr. Ory Giberstein, President and Founder
---

The Fusing Guy, Inc.
:
Expert in Block Fuse & Cutting Fusing by the Rolls (Roll to Roll Fusing) Speedy pick up & delivery Great price & excellent service
. Address:
14A 53rd Street Brooklyn, NY 11232 Tel: 718-567-2111 Email: Thefusingguy@aol.com
Milton Yee
Block Fusing

Cutting Contractor
---

Heidi Hendrickson Cutting: 25 years cutting experience with large contractors. Quick turn around on most jobs. No job is too small or too large. Call for more information. 262-893-0278. Address: 20830 West State Street Lannon WI. 53046 262-893-0278 Heidi20830@aol.com Heidi Hendrickson Contact: Heidi
---

JC services (Morocco): is a cutting service based in the heart of the clothing district. They specialize in cutting all types of binding including bias, straight and tubular. They can also offer a complete cutting service for garments as well as a manufacturing facility which is currently producing workwear for the UK market. Address: 118 Zone Industielle Hat Errahma Sale 10000 Morocco Phone: 21237864462 Fax: 21237864462 Email: jcservice@maghrebnet.net.ma Contact: John Reynolds general manager
---

J & M Manufacturing, Inc. (USA): Cut-and-sew contractor experienced in the area of lady's bodywear, including invisible zipper setting. Abilities include cutting, sewing, bag & tag, with ample fabric storage space for on going work. Also experienced in swimwear, sportswear, and promotional items such as flags, banners, beer huggies, etc. Address: 208 South Pulaski Street Suite 3-South Baltimore, MD 21223 e-mail: jmtillery@jandmmfg.com Phone 410-233-4881 Fax 410-233-2119 Contact: Joseph W. Tillery, President
Cutting Contractor

Sewing Contractor
---

Key Binding & Trim –[USA] Key Binding & Trim has been serving the apparel as well as other sewn products industries for over 65 years. Their many services include, hot cutting, bias binding, cross-cutting, straight cutting & manufacturing spaghetti, belts & straps. We also provide custom stitching such as purl, blanket, scallop, picoetta, fagotting, shirring, pleating, ruffling & smocking. We are located at 1324 N Sherman St. Allentown, PA 18109-1719 Phone: (610) 432-1906 Fax: (610) 432-1910 Web: keytextiles.com Email: info@keytextiles.com
Cutting Services

Sewing Services
---

LLU Inc. (USA): they are a high quality detail oriented sewing contractor. They are located in Queens since 1997. They specialize in women's underwear, lace bras, panties and thongs. They are proud to have developed a long relationship with a premier underwear manufacturer "hankypanky". They proudly sew the made in the USA label in all their garments. If you are looking for a reliable, high quality cut & sew operation, you can think of LLU and set up an appointment to view their facilities. Address: 108-28 46 Ave. Corona, NY 11368 E-mail: lluinc@yahoo.com Phone # 718 271 3228 Contact Rachel
Sewing Contractor
Cutting Contractor
Underwear Manufacturer
---

Melos Fashions (USA): Melos fashions has over 20 years of cutting and sewing experience.
Our first priority is high quality and customer satisfaction.We have the capability to do custom jobs regardless of size with quick turn around times.Our prices are very reasonable while still mainting the highest standards in the industry. Please feel free to email or call us for free a price quote. Address: 407 Pleasant St.Fall River Massachusetts 02721 USA Phone: 508-675-2511 Fax: 508-675-2511 Email: melosfashions@aol.com Contact: Manny Melo/ president
Manufacturer Item # 1: blankets
Manufacturer Item # 2: therapy belts
Manufacturer Item # 3: cutting
Manufacturer Item # 4: pillows
Manufacturer Item # 5: jackets
Manufacturer Item # 6: baby wear
---

Michael Classic Apparel Inc., / dba: Leather For You: They are a full service private label manufacturer with complete manufacturing services in the USA. With over 22 years experience in mens, ladies and childrens leather apparel, they can provide complete packages. From pattern making, grading, markers, sample making, cut and sew to finishing the garment and quality Control at all stages. Varsity Jackets, Leather Jackets, Shirts, Pants, Bags, ect. These are just a few of the garments they can manufacture. They manufacture products using Leather, Melton Wool, Plaid fabrics, Denim, etc. Address: 2431 S Main Street Los Angeles, CA 90007 Phone: 213-741-0800 Fax: 213-986-3030 E-mail: mca2021@sbcglobal.net or laura-mca@sbcglobal.net Web address Contact name: Alex Rybnik
Sewing Contractor
Sample Making
Pattern Making
Cutting Sewing
USA Leather Manufacturer
---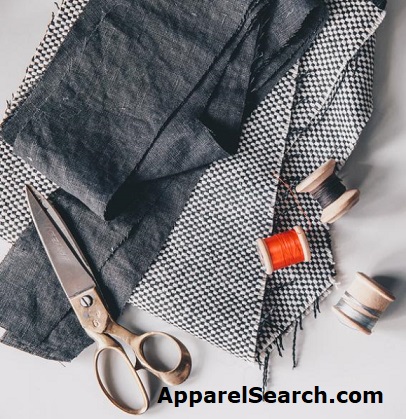 Mona Lisa Fashions, Inc. (USA) Monalisa Fashions Inc was founded in 1984 as a sewing contractor. Over the years the facility has tripled in size and offers complete development, cutting, sewing, finishing and warehousing capabilities. Monalisa manufactures a large variety of products including infant onesies, dance costumes, athletic apparel, medical garments, maternity clothes, and accessories like blankets, bags an scarves. Specialty niches served include garment dye production and organic lines. Monalisa has extensive resources for sourcing materials and a network of accomplished and reliable patternmakers, dye houses, embroiderers, screen printers and trim suppliers. Packages are tailored to each client's needs and can range from product development to full package production. Today the company is still family owned and operated in Allentown, PA and can be found online at http://www.monalisamfg.com. Address - 650 East Green St. - Allentown, PA 18109 Phone - 610-770-0806 Fax - 610-770-0823 E-mail - monalisamfg@gmail.com Contact: Mona or Nagib
Sewing Contractor

Cutting Contractor

USA Manufacturer - Infant/toddler, Knitwear, Maternity, Shirts, T-Shirts, Dresses, Pants
---

Predestine Inc.: Address: 40-05 21st Street Long Island City, NY 11101 Tel# 718-383-6848 Fx# 718-383-6820 Cl# 917-667-0590 Contact: Rubel Talukder Email: predestine.inc@verizon.net With many years of domestic garment cutting experience, they pride themselves on being a accurate, time sensitive, and cost efficient. They are a great source for all aspects of garment construction.
---

Quick Fuse & Cut Corp.: 260 West 36 street, New York, NY 10018 telephone 212-967-0311, fax 212-967-1432, email-quickfuse5@aol.com contact:Igor or Elly Goldenberg. They are one of the biggest cutting and fusing room in the garment district of New York, they can offer services such as marker, grading, cutting. fusing, sewing and also a full production. They welcome your visit at any time with all your apparel needs.

---

Robocuts Inc. (Canada) : Robocuts is strategically located in the heart of Montreal's fashion district. Their management team has over 40 years of experience. This valuable knowledge has earned us a reputation for quality and reliability. Their competitive advantages include the use of technology from Gerber, Lectra, and Pad systems. As industry leaders themselves, it's fitting that they rely on recognized leaders in CAD/cAM technology. This allows us to be compatible with any major manufacturer in the world via internet pattern transfer. When combined with the largest cutting room in Canada, synergy is created, giving them a superior capacity advantage. They can handle any order, any season. They offer big service tailored to your company's individual production needs. Address: 1625 Chabanel west, suite 729, Montreal, Qc, H4N 2S7, Canada Phone: (514) 388-8001 Toll free: 1-877-388-8001 Fax: (514) 388-7783 Email: sales@robocuts.com Contact: Dave
Automated Cutting

Grading

Marking

Fusing
---

Sanchez Cutting Service: Cutting contractor 25 yrs exp can cut various types of fabrics. Pick up and Deliver. Address: 414 Guasti rd Ontario California 91730 USA Phone: 909-605-6515 or 626-705-6218 Fax: 909-605-6595 Email: SanCutSer@aol.com Contact: Jaime Sanchez or Esther Sanchez
---

Sarah Lynn Sportswear, Inc. (USA): Sarah Lynn Sportswear is a full service sewing contractor with over 30 years of experience in ladies, children's & men's apparel. They are an approved contractor for Ann Taylor, Nordstrom's and Vanity Fair. Whether you are looking for Polo's or Tee's; Knits or Woven's they are your one-stop source for quality apparel. Their extensive inventory of equipment, including many specialty machines ensures that they can meet your needs. Pattern Service, Cutting, Sewing, Packaging, Rework (Repair Service), Garment Washing. Address: 431 N. Jordan Street Allentown, PA 18102 Phone: 610-770-1702 Fax: 610-770-1785 richard@slsportswear.com Contact: Richard Koury
---

Scharf & Breit, Inc. (United States): they are a domestic sweater manufacturer located in Brooklyn, NY. They knit, cut and sew and develop 7gg and 12gg sweaters. They also manufacture microfiber windshirts and heavy-weight fleece sweatshirts. They are also capable of manufacturing cut / sew knit items Address: 467 Troutman Street Brooklyn, New York 11237 USA Phone: 1 718 386 1822 Fax: 1 718 821 3170 Email: caives@li.net Contact: Christopher Aives
Gender: Men's and Women's
Manufacturer Item # 1: sweaters
Manufacturer Item # 2: windshirts
Manufacturer Item # 3: sweatshirts
Manufacturer Item # 4: leggings
Manufacturer Item # 5: knits
---

Screen & Stitch Inc. (USA): they are a modern plant with the latest in sewing equipment. They have two plants to serve you, with cut & sew since 1988. They specialize in sweatshirts & fashion sportswear. Address: 1442 n 9th Park Falls Wisconsin 54552 USA Phone: 715-762-4653 or 715-266-4653 Fax: 715-762-4653 Email: aen@pctcnet.net Contact: Arnie or Chris
cutting contractor

sewing contractor
---

Seams Reasonable, Inc. (USA): Domestic cut and sew contractor specializing in small quantity, high quality apparel items. Areas of expertise include ladies sleepwear, children's wear, bedding accessories, men's and women's outerwear. Repair/refurbishing services also available. Address: 714 Lafayette Rd. P.O. Box 509 Red Boiling Springs, TN 37150 615-699-3946 seamsrea@nctc.com contact: Toby Russell
Sewing Contractor

Cutting Contractor
---

Stantex Inc. (USA) specializes in denim processing, garment dye, and novelty treatments. They have a very knowledgeable and experienced staff that is conscious of their quality of work. We meet our customers needs in an environment whereby every associate understands the importance of quality and on-time delivery. Their 25,000 sq. ft facility is located on 4879 Fruitland Ave., Vernon, California. They also have a separate facility for cut & sew.
Dyeing Facility

Cutting Contractor

Sewing Contractor
---

Wolff Fording & Company
(USA)
:
In business since 1893. It's 100 plus employee cut and sew facility offers expertise in ladies apparel, sportwear and activewear. Experienced in four way stretch fabrics such as spandex. Use your fabrics,
their
fabrics or provide you with fabric sourcing.
Small lots welcomed. Piece goods warehousing available for on going programs.
Drop Ship to Customer
.
In business for over 115 years
.
Contact: Stuart Feldstein; 2220 E. Main St., Richmond, VA 23223. 804-648-2423; fax-804-780-1794; email
wolfff@dancecostume.com
.
Sewing

Contractor

Cutting Contractor:

Gerber Cutting
Computerized Pattern Making
Computerized Marker Making
Sample Making

Sportswear Factory

Activewear Factory