In this section, we are less interested in what type of job you want or where you want to work. This section is more about "who" do you want to work for?
Find fashion careers by company name:
Fashion Careers Company Name
Prior to excepting employment offers, you may want to measures companies on the following characteristics: Executive team effectiveness, innovation, people-focused programs, and is the company rated as a "Great Place to Work". In a great place to work for all, employees typically report high levels of trust, credible and respectful leadership, pride in the work, and camaraderie. As far as we know their is no official fashion company rating system, but you can get a general feel for a company by reading news, going on interviews, and discussing the companies culture with other members of the fashion industry.
What are the best fashion companies to work for?
Our suggestion is that the best fashion companies to work for are the ones that appear to not be going out of business. As you may now, the fashion business is popular. Many people think it is easy to become a famous fashion designer. Therefore, emerging designers enter the business but unfortunately many of them fail. We are NOT suggesting to avoid working for emerging businesses, we are only saying to pay attention to the status of the business along the way. It is important to keep in mind that not only new businesses fail. Large clothing companies also go out of business from time to time. As the mood of the consumer changes, so does the popularity of certain fashion brands (fashion brands summary). As brand popularity decreases, so does revenue.
The company you work for is IMPORTANT. Finding tasks you enjoy is only half the battle. It is very important to enjoy the people you are around. In addition, it is typically a good idea to work for a company that is poised to be competitive in the market. It may not be a good idea to work for a company on a downward trend. However, at times that can potentially provide advantages to your career. For example, a strong leader can turn a downward trending fashion company around. Possibly you can be the hero.
In addition to finding fashion careers by company name, fashion careers are often discovered by searching for a particular fashion job category. The following are a few examples of employment categories in the apparel industry.
Fashion Designers
Retail Buyer
Garment Technologist
Fashion Illustrator
Merchandisers
Fashion Stylist
Textile designers
Personal Stylist
Learn about Fashion Companies to see which ones you may want to research further for your career path.
---
Some companies do report on the best fashion companies to work for and list the reasons why. Below are a few examples for reference:
In 2016, Harpers Bazaar determined the most desirable companies to work for in fashion. - The first polled its social media followers, garnering over 2,000 votes, while the other asked fashion students at schools like the Fashion Institute of Technology, LIM College, London College of Fashion and more which companies they wanted to work for the most. The top five spots went to Chanel, LVMH Moët Hennessy Louis Vuitton, Christian Dior, Alexander Wang and Diane von Furstenberg.
In 2017, The Business of Fashion — the independent resource for the global fashion community — surveyed over 2,600 industry professionals, representing more than 190 leading fashion companies from around the world, for our first annual report on The Best Companies To Work For In Fashion.
For more current information, you may want to check company ranking websites.
Ranker has a ranked list of fashion design companies.
Learn more about fashion jobs.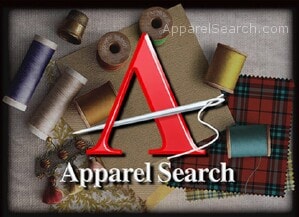 Which fashion company is the proper fit for your talents?
You may want to also view our fashion job listings summary page.
We hope this summary of fashion section has been of help to you.
Thank you for using the Apparel Search website.