New York City comprises 5 boroughs sitting where the Hudson River meets the Atlantic Ocean. At its core is Manhattan, a densely populated borough that's among the world's major commercial, financial and cultural centers. Its iconic sites include skyscrapers such as the Empire State Building and sprawling Central Park. Broadway theater is staged in neon-lit Times Square. The New York City fashion district is a very important aspect of the thriving city.
Why do you want to work in New York? Oh, you probably know that the city has a great amount of job openings and competitive salaries. OK, that makes sense.
In addition to apparel manufacturing, many of the worlds leading fashion designers and wholesale companies are based in NYC. If you take the time to search, you can find many fashion job listings in NYC.
You will find that the city has many employment opportunities inside and outside of the NYC fashion district. The Garment District, also known as the Garment Center, the Fashion District, or the Fashion Center, is a neighborhood located in the borough of Manhattan in New York City. The dense concentration of fashion-related uses give the neighborhood its name. The neighborhood, less than 1 square mile, is generally considered to lie between Fifth Avenue and Ninth Avenue, from 34th to 42nd Streets. Again, this would be considered the garment district, but fashion businesses are in other areas of the city as well.
You may also find the following link to be helpful.
Learn about the NYC fashion industry.
Fashion careers can be made in NYC.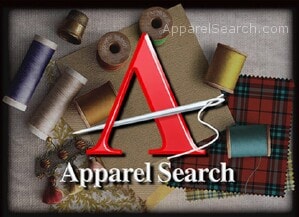 You may want to also check the fashion jobs New York summary page. New York is more than only the city.
We hope this summary of fashion section has been of help to you.
Thank you for using the Apparel Search website.