The Garment District, also known as the Garment Center, the Fashion District, or the Fashion Center, is a neighborhood located in the borough of Manhattan in New York City. The dense concentration of fashion-related uses give the neighborhood its name.
The Garment District NYC: they serve New York's storied Garment District, in the heart of Midtown Manhattan. Working in partnership with local building owners and businesses, they improve the quality of life and economic vitality in this authentic New York neighborhood. Learn more about the fashion district in NYC from the Garment District NYC website.
The Fashion District in NYC is home to many of the world's most famous fashion designers. The area is an amazing resource for fabrics, beads and trims.
The neighborhood, less than 1 square mile (2.6 km2), is generally considered to lie between Fifth Avenue and Ninth Avenue, from 34th to 42nd Streets.
You may find our Fashion Avenue NYC Summary to be of interest as well.
Guess who works in the garment district? That is correct, the garmentos work in the garment district.
You may want to view the fashion capital of the world summary as well. Would you vote New York as the fashion capital of the world?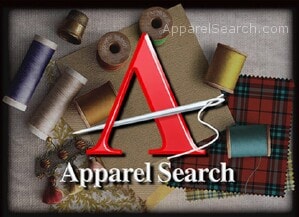 Thank you for taking the time to learn about the Fashion District NYC.
New York, NY. Not many fashion locations better than NYC.
We hope this summary of fashion section has been of help to you.
Thank you for using the Apparel Search website.