A career is an individual's metaphorical "journey" their life in the workforce. It is a path of learning, work and other aspects of life that coincide with a potential lifetime of working. A careers journey can be long or short depending on what you wish to make of it. With the proper amount of thought and career management, work can be fruitful in many ways.
A fashion career is a path specifically regarding employment in the fashion industry.
Find the right fashion careers.
Employment is a relationship between two parties, usually based on a contract where work is paid for, where one party, which may be a corporation, for profit, not-for-profit organization, co-operative or other entity is the employer and the other is the employee. In the fashion industry, you can have a career as a business owner (employer) or as an employee. Either is a viable option.
An employee contributes labor and expertise to an endeavor. Fashion careers involve a wide variety of tasks for employees.
Pattern Making
Fashion Designer
Fashion Retailing
Sewing
Textile printers
Tailors
Fashion Merchandisers
Clothing Wholesale Distribution
and many more.
Fashion is a popular style, especially in clothing, footwear, lifestyle, and accessories. Fashion careers involve design, manufacturing, marketing, distribution, transportation, warehousing, retailing, etc. You don't have to be a fashion designer to work in the apparel industry. The industry has many available career paths.
You can learn about some of the various fashion job descriptions from our fashion job descriptions section.
Learn more about fashion careers.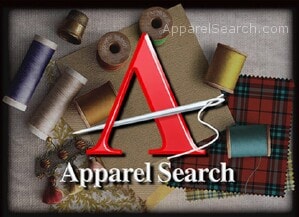 Research various fashion jobs.
You may want to also view our fashion job listings summary page.
The world of fashion is enormous. Sometimes a little fashion summary can be advantageous.
We hope this summary of fashion section has been of help to you.
Thank you for using the Apparel Search website.