No need to travel far to work if you can work locally.
Reducing the commute time is always a good thing. If you plan on working in the fashion industry, try to find a job that is relatively close to home. Sure commuting is not the end of the world, but if you can limit the time traveling to work, you will have more time for better things.
When you say "near me", how would we know where you are? Fortunately, Google, Bing, and other search engines have geo targeting. Geo targeting in geomarketing and internet marketing is the method of determining the geolocation of a website visitor and delivering different content to that visitor based on his or her location, such as country, region/state, city, metro code/zip code, organization, IP address, ISP or other criteria.
Employment sites can possibly do the same. Or if they don't have the proper technology, they will at least add a field in their search engine that will allow you to search for fashion jobs by a particular location.
To find local fashion jobs we suggest you use search engines that provide a field to include the city, state or zip code. Fortunately for you, most of the large scale search engines do include such a method for searching the fashion job listings.
Fashion Jobs by State (United States)
Fashion Jobs by City (at this time, it is a partial city list)
Below are a few of the employment search engines that provide filters to search for fashion jobs by location. The next time you ask to find "fashion jobs near me", you should try one or all of these engines.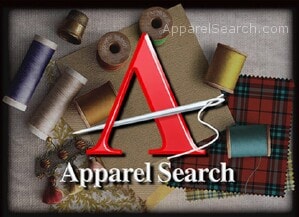 You may find the following summaries to be of interest:
Fashion Careers by Company Name Summary
Learn more about fashion jobs.
Commuting is the art of travel some distance between one's home and place of work on a regular basis. To be frank, commuting sucks. The shorter the distance the better.
We hope this summary of fashion section has been of help to you.
Thank you for using the Apparel Search website.