A movie consists of a story or event recorded by a camera as a set of moving images and shown in a theater or on television. It is also referred to as a motion picture. A fashion movie is a motion picture that is relevant to fashion (clothing, footwear, fashion accessories, etc.).
Find Fashion movies.
What is the difference between a movie and a video?
A "fashion movie" is usually a large production which typically has a director, cast members, editors, sound crew, etc. Most movies tend to be at least an hour and a half in length but that length is not a requirement. The cost of producing a movie is considerably more than the cost to produce a videos. A "fashion video" can be as short as a few second or as long as a traditional movie. Basically, anyone with video capability can take a video of a fashion relevant topic. An example of a fashion video would be a photographer taking a minute long video of a model walking down the runway at fashion week. Or a person filming themselves trying on outfits from their wardrobe to post as a OOTD on Youtube. (FYI, OOTD means Outfit of the Day). FYI "FYI" means for your information.
Below are a few of the top fashion movies:
The Devil Wears Prada
Coco Before Chanel
Breakfast at Tiffany's
Clueless
Confessions of a Shopaholic
Legally Blonde
Pretty Women (fashion boutique scene)
Zoolander
Sex and the City
Pretty in Pink (spoiler alert: she makes her own dress).
Kinky Boots
Prêt-à-Porter
Valentino: The Last Emperor
Gia
Garmento
The list goes on...
What is your favorite fashion movie? Let us know and maybe we will add your favorites to the list of top fashion movies.
You may want to also visit our fashion videos summary page.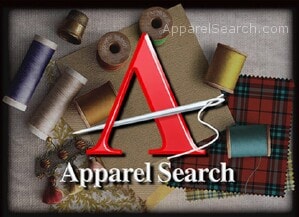 What movie are you planning on watching tonight? Don't forget the popcorn.
We hope this summary of fashion section has been of help to you.
Thank you for using the Apparel Search website.