Video is an electronic medium for the recording, copying, playback, broadcasting, and display of moving visual media. Fashion videos are recordings of fashion relevant topics.
Video quality can be measured with formal metrics like Peak signal-to-noise ratio (PSNR) or through subjective video quality assessment using expert observation. Although clarity & sound quality is extremely important to fashion videos, the subject matter is equally or more important.
Fashion videos include fashion documentaries, DIY sewing projects, fashion week videos, fictional movies about fashion, etc.
Find Fashion movies.
Learn more about fashion movies from our fashion movie summary page.
You can search for fashion videos on websites such as Youtube.
Search for fashion videos on Google.
Search for fashion videos on Bing.
Vogue Fashion Videos - Watch Vogue videos on video.vogue.com. Vogue is a cultural barometer, a leader, an authority. Vogue marries features and fashion in the context of culture, the world we live in and how we dress, live, socialize, what we eat, listen to, watch; who leads us, inspires us. Vogue sees around corners and leads readers to what happens next in our world, in our time.
Vimeo Fashion Videos - These are the most stylish videos on the internet, and a seriously cool and genuinely useful resource for people interested in fashion.
New York Times Fashion Videos - Watch Fashion videos on Times Video from The New York Times.
Take a few minutes each day to learn more about fashion thru video.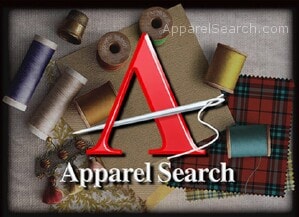 We hope this summary of fashion section has been of help to you.
Thank you for using the Apparel Search website.