When someone asks about the Fashion Museum of NYC, they are possibly referring to the Fashion Institute of Technology Museum. However, New York has many other museums that also feature fashion relevant exhibits from time to time.
A museum is a building in which objects of historical, scientific, artistic, or cultural interest are stored and exhibited. A fashion museum is one that displays fashion relevant objects.
Here are a few museums that will occasionally have exhibits relevant to fashion.
Anna Wintour Costume Center - The Costume Institute began as the Museum of Costume Art, an independent entity formed in 1937 and led by Neighborhood Playhouse founder Irene Lewisohn. In 1946, with the financial support of the fashion industry, the Museum of Costume Art merged with The Metropolitan Museum of Art as The Costume Institute, and in 1959 became a curatorial department.
Guggenheim Museum NYC - Committed to innovation, the Solomon R. Guggenheim Foundation collects, preserves, and interprets modern and contemporary art, and explores ideas across cultures through dynamic curatorial and educational initiatives and collaborations.
The Museum of the City of New York - The Museum of the City of New York celebrates and interprets the city, educating the public about its distinctive character, especially its heritage of diversity, opportunity, and perpetual transformation.
Learn more about Fashion Museums.
You may also want to visit the Fashion Institute of Technology Museum Summary page.
OK, Brooklyn is not technically in New York City, but it is rather close. You may have interested in checking out the photos we took at the Jean Paul Gaultier exhibition at the Brooklyn Museaum.
The world of fashion is enormous. Sometimes a little fashion summary can be advantageous.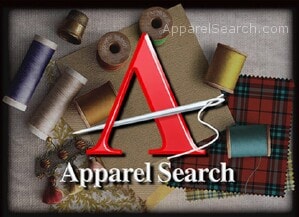 Learn about fashion exhibits in NYC.
We hope this summary of fashion section has been of help to you.
Thank you for using the Apparel Search website.