What is style? Style is a distinctive appearance. It has much to do with the clothing we wear and the image we portray. Style is partially reflected by the wardrobe we cultivate. People have a wide assortment of style choices to contend with each day. Every time we put on clothing, we are making style choices.
Fashion is a popular trend, especially in styles of dress and ornament or manners of behavior. Style is expressing yourself through what you wear.
Our own sense of style, work requirements, financial status, etc. all plays a role in regard to what we wear.
Style is relevant to fashion styling, color coordinating, accessorizing and wardrobe assembling.
Below are a few key fashion styles.
Street fashion styles
Vintage fashion styles
Bohemian fashion styles
Celebrity fashion styles
Artsy fashion styles
Boho fashion styles (Bohemian)
Chic fashion styles
Preppy fashion style
Rock-n-Roll fashion style
Learn more about style.
The one constant thing about fashion is that it will always change. Each season, designers bless us with their new creations. Seeing new fashion styles each season certainly brings joy to the world.
Here are a few more categories of style:
Casual fashion styles
Sexy fashion styles
Sophisticated fashion styles
Classy fashion styles
Learn more about fashion.
Do schools & work infringe on our stylistic freedoms?
Some companies and some schools require uniforms or very strict dress codes. These policies can possibly eliminate or reduce options regarding an individuals style choices. Some schools or companies have dress codes but keep them rather loose. If a dress code is not too strict, it can still allow students to wear what they want which leaves students with a sense of choice and expression. The purpose of a dress code is to provide guidance in regard to appropriate attire. The challenge is when the institution and the individual have a different definition of "appropriate".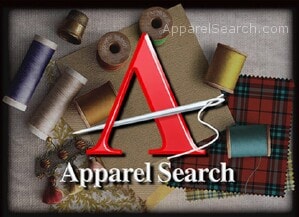 We hope this summary of fashion section has been of help to you.
Thank you for using the Apparel Search website.